Police body defends controversial procurement deal
Sprint ii framework predicted to save £18m over three years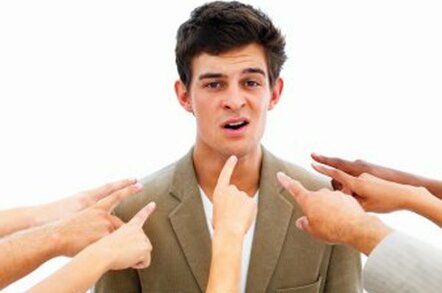 The National Policing Improvement Agency has defended its decision to force the Met in England and Wales to procure IT kit exclusively from the Sprint ii framework, citing cost savings in the two months since it was implemented.
This will scupper any lingering hopes resellers had that the NPIA would backtrack on its controversial ruling to buy through a single supplier, SCC, and revert to Buying Solutions Commodity IT Hardware & Software deal.
"In the first two months since mandation, the Police Forces in England and Wales saved £150,000 cash by using the mandated Sprint II Framework," an NPIA spokesman told The Register.
He said this was equivalent to seven front-line police officers and predicted the savings to ramp month-on-month, "leading to estimated savings of £18m over the next three years".
"Sprint II has saved Forces an average 4 per cent on prices previously paid and greater savings are being targeted through the greater aggregation of police spend with other Government bodies and standardising common IT items," the NPIA spokesman added.
The exact level of orders was not disclosed, but the spokesman revealed the savings included 8 per cent reductions achieved on IBM Lotus Notes licence renewals, around 40 per cent on HP hard drives, 10 per cent on graphics cards and 14 per cent on Adobe licence refreshes.
Disgruntled CITHS suppliers questioned how Sprint ii could possibly offer cheaper prices on kit given the lack of competition, but NPIA said the benefits included an open-book framework and centrally managed contracts to ensure more aggressive pricing.
"[This] gives buyers full price transparency over the cost price paid by the supplier in order to ensure value for money and a dedicated web catalogue that can be fully integrated into e-procurement systems to reduce the cost for placing an order," he said.
The mandate was in response to the Coalition's cost savings initiatives and Sir Phillip Green's highly critical report of government's fragmented procurement processes, which failed to pull together the collective buying power of public sector bodies, NPIA added. ®