PopBox 3D set-top media player
Goggle box
Disconnected
There is an SD card slot, but as its location at the back of the box suggests, it's not for conventional use. Instead it holds the box's index and thumbnail images for your library - a 2GB card is supplied. If you want to use an SD card straight out of your camera to show photos or home movies, you have to attach a card reader to either of the USB ports.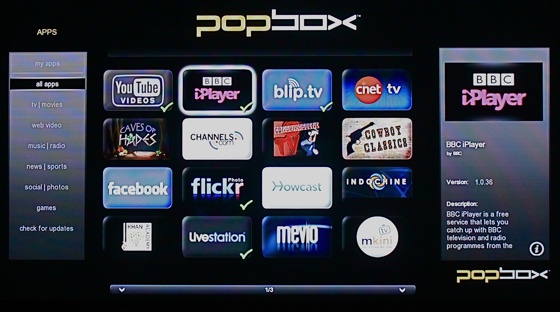 Services and features are presented as apps
You can also view files in a simple folder and list form through the Network/USB menu, which works for attached storage and shared network folders. If your PC's library is big, it can take the PopBox several hours to fully scan and index everything for its cover-art-based browsing menus, so often this list is the fastest way to find things. Just make sure your stuff is neatly organised on your hard drive.
For networking, the PopBox supports uPnP, Samba/SMB, NFS and Bonjour, as well as Windows' shared folders and workgroups.
That said, it's not slick when browsing a network - if it even connects. Despite the highly variable performance of media server software, which has always been something of a dark and mysterious art, I usually have no trouble getting UPnP devices to play ball. With the PopBox, this was touch and go. It also slows down or hangs inexplicably from time to time, completely crashing quite often.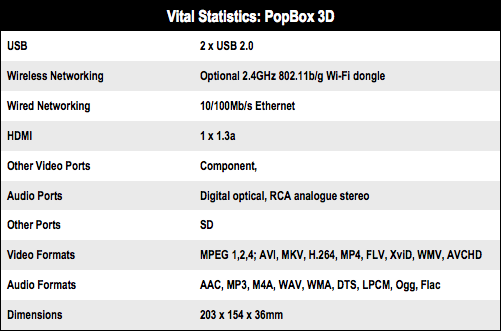 Sponsored: Detecting cyber attacks as a small to medium business