Opera boss walks off stage, citing musical differences
Gives up job, keeps shares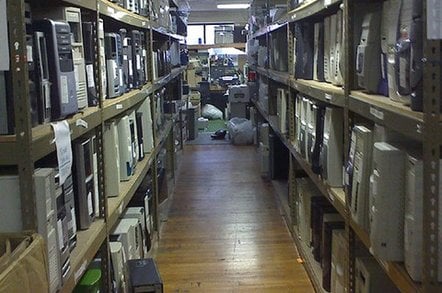 Jon S von Tetzchner is leaving Opera, the browser company he co-founded back in 1995 and headed until last year.
The company and its former CEO put a bland spin on his departure at the close of last week, but this was rapidly overtaken by the leak of his valedictory email to staff and subsequent comments to the media.
"It is of course a choice that brings up a lot of emotions," said Von Tetzchner in a canned quote chucked out by the firm. "I am very proud of what we have accomplished, and look forward to following the company closely also in the future."
Opera CEO Lars Boilesen added: "He has taught me and everyone working here a lot. He believed in, and pushed out innovation after innovation that we see our competitors constantly struggling with copying, making Opera a first mover in the technological development of web browsers as we know them today."
Boilesen said, "We are aiming at 500 million users by 2013, and we have a very positive flow right now."
Von Tetzchner will be with Opera Software until the end of this month, and apparently "has ideas about new projects, but is not ready to reveal any of his ideas as of right now".
However, Von Tetzchner did reveal that his departure was because of "differences" with the board in an email to employees cited by TechCrunch, among others.
It's no surprise that Von Tetzchner said he would be following the company closely, and rooting for it. The former CEO will continue to keep his shareholding in the firm, according to Reuters.
He threw further light on the nature of his departure via Reuters, telling the news agency, "I'm probably more ambitious and would like to move faster in all areas than the board and the current management do." ®
Sponsored: Webcast: Why you need managed detection and response