Court orders trader to repay customers after failure to deliver goods
Other users get refunds after shipments were months late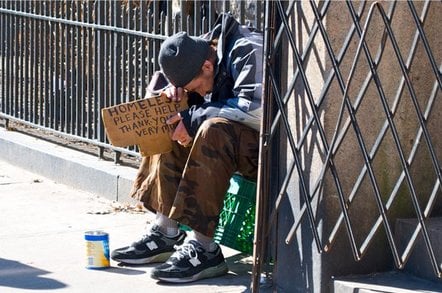 A court has ordered an online trader to refund consumers to whom he failed to deliver goods or pay refunds, the UK's consumer protection regulator the Office of Fair Trading (OFT) has said.
Pavan Arora must payback customers who bought technology products via websites he operated, the Cardiff County Court ordered, according to the Office of Fair Trading (OFT). The OFT had brought action against Arora for violating consumer protection rights, it said.
Customers on Arora's websites who paid extra for "same day delivery" or "express delivery" services did not receive the products as promised, the OFT said. Customers who then tried to cancel their orders often had their requests ignored and many did not receive refunds, it said.
Arora's practices breached his responsibilities as a trader under UK consumer protection laws, the OFT said.
"It is important that consumers can rely on internet retailers to supply products as promised," Jason Freeman, Director of the OFT's Goods and Consumer Group, said in a statement.
"This court order should send a clear message to traders that they must comply with their obligations under consumer law or risk court proceedings," Freeman said.
Businesses are generally required to supply goods within 30 days or pay a refund, but specific legal protections apply to internet shoppers under distance selling regulations.
The regulations state that in most circumstances online purchasers have the right to cancel an order they made within seven days of the goods being delivered and receive full refunds.
Online customers are also entitled to a full refund for goods or service not provided by the date agreed with a business, the distance selling regulations say.
"These websites had persistently failed to supply goods or to provide a refund after payment had been taken, or to allow cancellation rights to be validly exercised," the OFT said in a summary of the case.
"In light of this, the OFT identified a number of breaches of consumer protection legislation likely to harm the collective interests of consumers," the OFT summary said.
In addition to the online trading laws, Arora also breached EU laws on his accessibility to customers and the UK's Consumer Protection from Unfair Trading Regulations, the OFT said. Those regulations prohibit unfair, misleading and aggressive business practices.
The OFT has responsibilities for ensuring traders comply with consumer regulations under the requirements of the UK Enterprise Act. The Act gives the OFT the power to enforce measures that ensure businesses' compliance.
The OFT first took action against Arora in June 2010 after customers complained about purchased goods they had not received, the OFT said.
Computer software and hardware products bought from websites belonging to Arora's firm, Arora Tech Limited, had not been sent to customers or were supplied several months late, the OFT said.
The OFT forced Arora to sign undertakings committing him to refund customers, it said.
The OFT asked the Cardiff County Court for a court order requiring Arora to pay refunds after becoming aware that Arora may not have honoured his commitments, it said.
The OFT will monitor Arora's future business practices, it said.

Copyright © 2011, OUT-LAW.com
OUT-LAW.COM is part of international law firm Pinsent Masons.
Sponsored: Webcast: Build the next generation of your business in the public cloud