dabs.com says sorry for delivery debacle
Online dealer's system upgrade requires system upgrade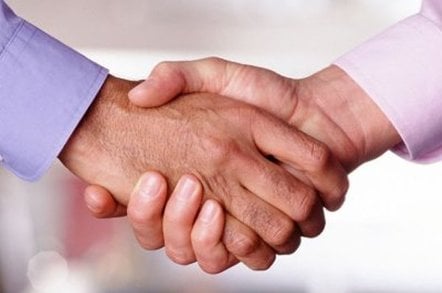 dabs.com has apologised to customers for months of delivery delays following the replacement of its back-end purchasing systems.
The BT-owned online reseller dragged itself into the 21st century by replacing its DEC Alpha monster - running software reputedly designed by founder and previous owner Dave Atherton - with one running Microsoft Dynamix but this threw its order systems into a spin and sources reckon the situation is only just being resolved.
Not according to the BT press office, which downplayed the impact of the implementation that took place on the last weekend in February and according to insiders is only now getting resolved.
"dabs.com migrated 1.1 million customers to an upgraded platform. Following this migration, some processes did run slower than anticipated, which caused a backlog affecting a small number of customer orders," revealed a spokeswoman.
"Following a performance upgrade, we were quickly able to clear the remaining outstanding orders," she said, adding that it "apologised" for any inconvenience caused.
Upgrading ERP systems is often fraught with glitches, but doing an upgrade in a live environment can make for an embarrassing public debacle.
Channel sources at several suppliers reckon dabs.com struggled to ascertain stock levels or detail creditors as its purchasing systems were up the spout but that things are only gradually improving now.
One said there are still some niggles but added, "it's retuning to some sort of normality now".
Another added: "It was a bit of a disaster zone," said the source, "I'd have expected something better from a business owned by BT."
Really? ®
Sponsored: Minds Mastering Machines - Call for papers now open