Eurodata acquired by Trinity Expert Systems
Mid-market reseller consolidation continues in the channel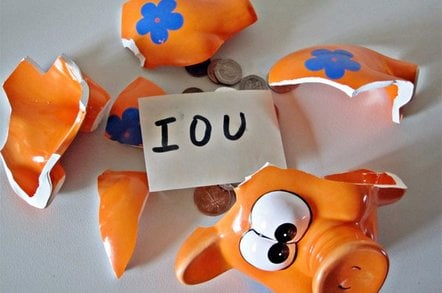 London-based Eurodata Systems has been acquired by fellow Microsoft Gold Certified reseller Trinity Expert Systems for an undisclosed sum.
Simon Aron, joint managing director at Eurodata, confirmed the deal was signed and sealed this week but was unable to provide details of future strategy at this stage.
"It was just a really good fit for both organisations," he told The Reg. "Trinity covers the high-end Microsoft business lines – Biz Talk, SharePoint and CRM – and is an Oracle and SAP developer and application integrator, the whole piece that sits above us.
"We are a traditional Microsoft infrastructure [supplier]: mobility, security, virtualisation, messaging, collaboration and unified communications," he added.
The management structure is not yet clear and Aron said he was not in a position to discuss any potential changes to his role or that of Eurodata's other boss Des Lekerman in the organisation.
In most recently posted results for the year to 31 October, Coventry-based TES's bottom line was clearly impacted by the economy, with sales down more than 13 per cent to £25.6m, as profit before tax sunk nearly 70 per cent to £623,000 and net profits went down 67.6 per cent to £900,000.
"Trading conditions in the UK economy have deteriorated and to mitigate such a potential downturn, the company has ensured that sales are spread over a wide range of clients and selected industries," said TES director Steve McDonagh, in a note with the results.
It employed 235 staff in the year.
Eurodata saw sales rise 13.6 per cent to £21.6m in the year to 31 March 2010, operating profits grew nearly 40 per cent to £726,000 and retained profits went up to £508,000 from £422,000 a year earlier.
TES was unavailable to comment at the time of going to press. ®