Quick Office
Take your work away
iOS App of the Week DataViz' Documents To Go is perhaps the most popular office suite for the iPhone and iPad. I don't, count Apple's Pages, Numbers and Keynote as a 'suite' as you have to buy each one separately.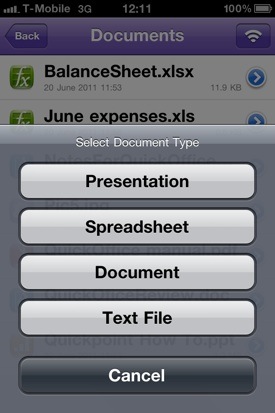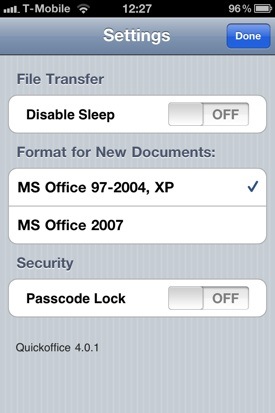 Quick Office lets you create any kind of office document out of the box
However, I found myself dipping into the recently-updated QuickOffice on a weekend trip to France and discovered that it works well for creating and editing documents on the move.
Apart from anything else, the QuickOffice range is cheaper than Documents To Go, as the standard £2.99 version now adds the ability to create and edit PowerPoint presentations in addition to Word and Excel documents.
In contrast, Documents To Go starts at £5.99 but only lets you edit Word and Excel documents. If you need to create presentations too then you'll have to stump up a tenner for the Premium version.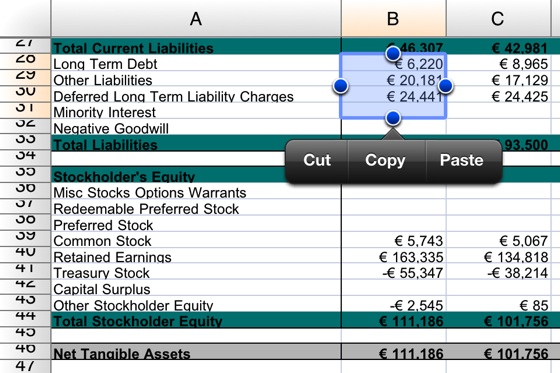 Spreadsheet editing works well
I also found QuickOffice's interface a little tidier and more efficient to work with than DataViz' app. The row of icons that runs along the bottom of the screen functions like the 'ribbon' in Microsoft Office, providing a consistent interface across the separate wordprocessing, spreadsheet and presentations modules.
Sponsored: How to Process, Wrangle, Analyze and Visualize your Data with Three Complementary Tools