Top500 founders talk big
K Computer Tops Competition by 3x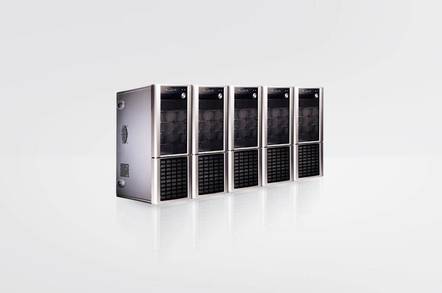 As many of you know by now, there's a new computer at the tippy top of the just-published Top500 list. I found out a bit earlier than most, via a webcast I was recording at 3:00 a.m. my local time on Sunday.
It was a bit of a struggle to record it; their net connection kept breaking, and the sound quality on my side was like a Dixie cup and string, but I heard enough to know it was big news.
Here's the quick overview: The Japanese have taken over the top spot on the Top500 list with a SPARC-fueled 'K Computer.' It's 8.16 Pflops – 3x faster than the former number one system (Tianhe-1A).
In fact, the K Computer is larger than the next five systems on the list combined. It sports 8-core SPARC processors – 68,544 of them, to be exact – for a total of 548,353 cores. Timothy Prickett Morgan has written an exhaustive (and excellent) account of the system here.
It's also highly interesting that this is an old-school supercomputer. It has a sophisticated, proprietary 6D torus interconnect and doesn't use GPUs or other accelerators to juice performance.
The lack of hardware accelerators is unusual these days and noteworthy. This is a very efficient system as well, delivering 93 per cent of its theoretical peak performance – a number that puts it at the head of the class. The K pulls a fair amount of power: 9.89 megawatts. (Damn!)
That's a bit more than double the 4.04 megawatts that Tianhe draws, but K yields 3x more performance… so it's kind of a bargain, right? This system was a surprise in a lot of ways. No one expected it this soon, or expected it to triple the performance record.
On the webcast, I have a conversation with Rich Brueckner (from InsideHPC.com) along with Top500 co-founders Dr. Hans Meuer and Dr. Jack Dongarra.
We talk about the evolution of the list, the trends driving it, and, of course, the K Computer. Click here for the webcast.
Sponsored: Webcast: Why you need managed detection and response