Mobile providers less trustworthy than bankers, say punters
And another thing...
New research shows that when it comes to establishing trust and customer satisfaction, the mobile industry is judged less favourably than both the banking and insurance industries. Could it be any worse?
The study, conducted by ECSP Europe Business School in partnership with Pitney Bowes Business Insight, asked a thousand customers from the UK and a thousand more in the US how satisfied they were with their mobile providers.
It was a predictably negative response, with just 40 per cent of customers able to trust their provider's communications. Only 31 per cent felt sharing problems with a service provider would generate a caring response, and a mere 24 per cent thought their operator does a good job at interaction.
After damning stats like that, the fact that 42 per cent were satisfied with their overall treatment seems an acceptable figure.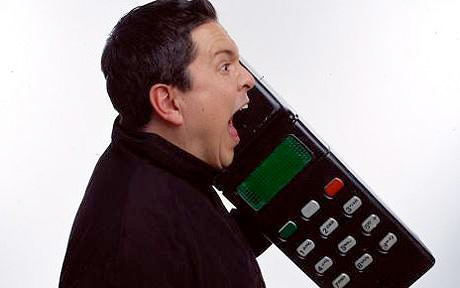 "What do you mean you won't give me a new handset?"
Are we genuinely struck with sub-standard treatment, or do we have an affinity with dissatisfaction and complaint?
Perhaps we have unacceptable standards and ignore the fact these companies deal with such a high number of customers, a large proportion will almost certainly be hit with problems somewhere down the line. Then again, how our operators deal with such problems could be the bigger issue.
Do you trust your mobile provider? The fact I know that's a silly question speaks volumes. ®