Intel gets into Comcast product catalog
At Broadcom's expense?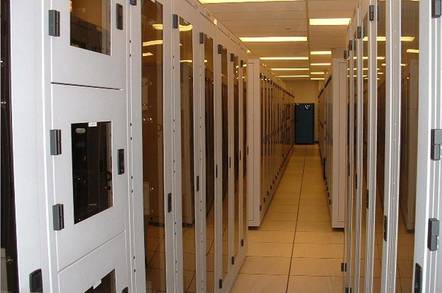 While Motorola's announcements at the Cable Show in Chicago last week shows that it has come alive and is hellbent on keeping its major cable customers, in Comcast and Time Warner Cable, the emergence of an Intel chip in an announced set top box at Comcast must set Broadcom firmly back on its heels and send the shivers up Motorola as well.
We have known for a year that the world's largest set top player, the UK's Pace, was building an experimental hybrid set top for Comcast based on an Intel CE chip and that went on trial at Comcast in Augusta as part of the Comcast Xfinity set of OTT and TV Everywhere services.
Now that device is to be launched incorporating a DVR with tru2way (OCAP) and IP capabilities – so it has the capability to offer IP content over a walled garden using tru2way or from the web itself or from cable QAM.
The service will allow customers to search and select from tens of thousands of TV shows and movies in a personalized TV viewing experience, the company says.
Mike Pulli, President, Pace Americas, said: "Comcast has a track record of delivering the unexpected and taking TV services to a whole new level. We are very proud that Comcast has chosen to partner with Pace on this extraordinary project."
It looks to us like Motorola has been working with Comcast on one part of the equation, perhaps the more near term part, getting existingcustomers able to watch cable TV on their tablets, while Pace is working on the further away project of delivering TV entirely over a broadband line.
It may well prepare the way to Comcast breaking out of its own cable footprint, something that all analysts believe will happen one day, but which Comcast has never publicly addressed.
Perhaps it's something Comcast CEO Brian Roberts will address on Thursday in a speech at the Cable Show in Chicago.
The Pace set-top box features an architecture that leverages Com cast's hybrid fiber coax network and DOCSIS 3.0 to deliver a new user guide and user experience. The new device also includes DVR capabilities with a high capacity hard drive.
But the most worrying thing for Broadcom, which to date has dominated set tops in the US, is the fact that this box will either continue to use the Pentium based CE3100, as was used in the trial, or one of its more recent cousins, such as the CE 4200 or 4100 from the Atom range of Intel processors.
Already Google TV has been based on the Intel CE range, and in Europe Amino has a famous win at TelecomItalia for a hybrid retail device based on it and French ISP Free also uses the chip in its Freebox and it is also used in the Bouygues Telecom Bbox system.
The fact that Technicolor is also working on an Intel CE device for DirecTV is no secret, and both Motorola and Broadcom have plenty to lose from any wide scale uptake of Intel devices within Comcast.
The device is called the Xfinity Spectrum, and has so far been based on the Pace RNG 210N box with the CE 3100 media processor, but that went into just a few dozen homes in Augusta, Ga.
The service, powered by Comcast's network-based Xcalibur platform, features a redesigned interactive program guide that makes it far more like a TiVo experience than anything else with features such as cloud search.
What Comcast has said nothing about so far is the arrival of an app platform or onscreen widgets for the service, although anyone who has actually seen the trial already knows whether or not this is built in. The biggest reason for using Intel elsewhere has been the extra power in the chip to run applications as people watch TV.
Back in December Broadcom announced its own super powerful SoC chip that can also run apps, called the BCM7422, offering double the power of previous set top chips with in-built MoCA, which it said would deliver full HD resolution in 3DTV.
That chip has a 1.3 Gigahertz MIPs designed core processor, H.264 hardware accelerators to facilitate 1080p HD video and 3DTV, a 1Gigapixel per second 3D graphics unit for 3D acceleration, plus DLNA support. But perhaps December was too late to get into the minds of set top designers for 2011.
It was back in June that the Intel Pace tie up was uncovered for the Comcast trial. The BCM7422 chip claims an astonishing 6000 DMIPS, with 3000 from the App processor and another OpenGL GPU which can be harnessed for general purpose processing for another 3000.
That chip comes with support for CableCard, Conax, DTCP-IP, Intertrust, Irdeto, Latens, Microsoft Playready, Nagra, NDS, and Verimatrix conditional access and DRM systems, said Broadcom, so it's a pretty complete offering – but right now announced hybrid device wins are all with Intel.
Also Broadcom, by bundling the MoCA capability may have missed the opportunity to do something "clever" with a specialist MIMO WiFi video chip. Already Broadcom is being eclipsed by start-ups like Quantenna and Celeno, and last week Atheros entered the fray with its own 2 x 2 MIMO specialist Wi-Fi video chip
. If Broadcom wants to stay king of the set top castle, it needs to get a design win quickly for Its Intel CE killer and get going on bundling specialist video capable WiFi into its chips.
Broadcom was promising deployments of DVRs based on this chip by the end of 2011, which means products are due out now. But Broadcom has been the major set top chip supplier to Motorola, Pace and Technicolor, and it's these very companies that are launching products now without a Broadcom chip in sight (at least not publicly).
The new Pace box UI will look like its Xfinity iPad app and offers search results which are personalized, taking some flavor from what you've watched in the past. The OCAP implementation on this settop is understood to be provided by VividLogic, part of SeaChange International.
If Pace goes ahead and uses the CE 3100 (it won't as it has already mentioned a faster processor) it includes only an 800-MHz Pentium CPU plus extra decoders, but it is likely that it will use one of the more powerful and later versions of the chip.
Intel is also due to begin pushing deeper into the cable space, as it took over the Texas Instrument's cable modem unit last August, though we've heard of no new design wins since then.
Copyright © 2011, Faultline
Faultline is published by Rethink Research, a London-based publishing and consulting firm. This weekly newsletter is an assessment of the impact of the week's events in the world of digital media. Faultline is where media meets technology. Subscription details here.
Sponsored: Detecting cyber attacks as a small to medium business