TomTom Start 20 satnav
Travelling light
Presentation skills
The menu system – co-opted from the Go Live series – is clear, logical and very well organised. On-screen information is beautifully presented and the map designs are just about the best you can get. There is also full text-to-speech support for road names.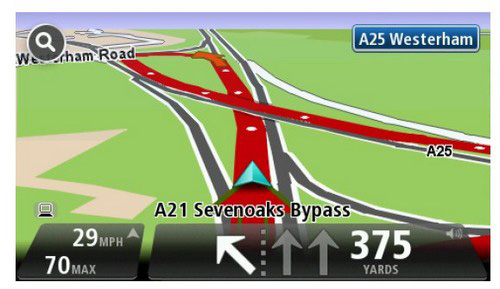 Navigation
Happily, this is the first TomTom I've come across that doesn't read out road numbers in full, so the A666 – the Bypass of the Beast – is given as the A-six-sixty-six rather than A-six-hundred-and-sixty-six. Fewer words is a good thing when it comes to giving directions.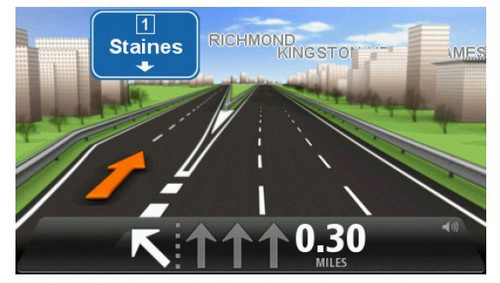 Lane guidance
As I've said before IQ Routes is the best journey planning system there is, because it calculates your route with one beady eye fixed on historic traffic flow for the time and date of your trip. But with TomTom now licensing the system to, amongst others, Mio it's no longer a unique selling point.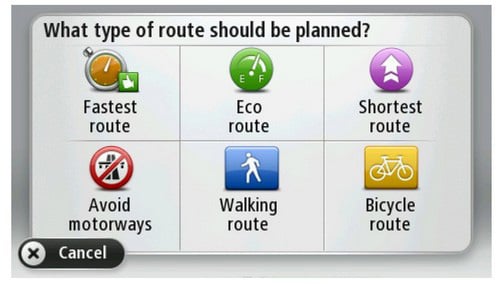 Route options
Compared to previous Start-series devices, TomTom has added two million extra kilometres of roads to its maps. Presumably, that's across Europe not just the UK and Ireland. Enhanced graphics show built-up areas, water features and forests more clearly too.