Panasonic preps outdoor Android slate
Daylight readable display, anyone?
There's a large big biz shaped hole at the heart of the Android tablet market, Panasonic reckons, but it's one the company aims to fill.
Enter the Toughbook tablet, a 10.1in machine with extra padding at the edges to make it more resistant to knocks and bumps than your average fondleslab.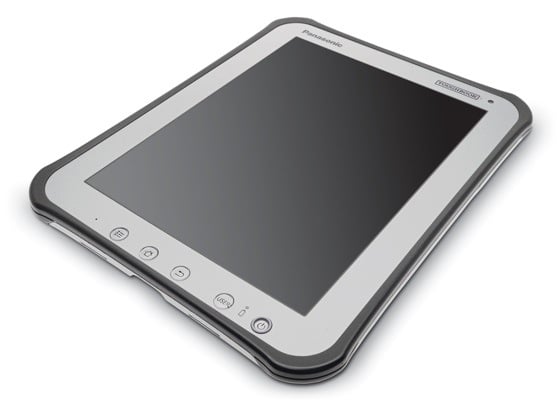 We don't know about big business, but we do know that a fair few ordinary punters will also like the idea of a tablet that eschews a glossy display in favour of the "high brightness, daylight viewable screen" Panasonic is promising its tablet will offer.
Panasonic didn't say much else about the Toughbook tablet's specs - it'll have GPS on board, and 3G connectivity will be optional - but it may not have finalised the details yet. The gadget won't be out until Q4. ®