Give VDI the personal touch
Settings anxiety can be serious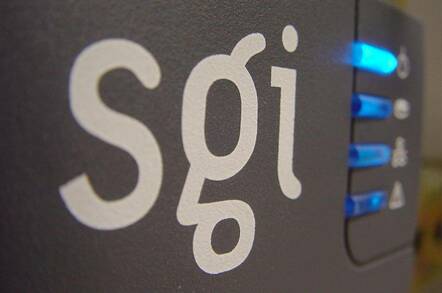 DV Virtualising servers may be beset by technical challenges but rarely by political ones. When virtualising the desktop, however, things get far stickier.
All the users suddenly becomes PC huggers unwilling to let go of their own little corner of the enterprise architecture.
Amid the worries – that they will lose desktop performance, that their files will disappear into the ether, that they won't be able to use the same applications – lies a set of deeper, darker anxieties.
These users are afraid of losing the wallpaper picture of their dogs wearing Santa Claus hats. They freak out at the thought of their creative folder structures being wiped and replaced by a bureaucratic corporate standard.
Their unique take on the corporate desktop makes them feel not only more productive, but also more empowered.
Crazy like a fox
It might seem silly to factor personalisation into a desktop virtualisation project, but it is not so silly when you consider how much users' support can contribute to its success.
You could, of course, just implement virtual desktop integration (VDI) across the board. This provides all users with their own dedicated virtual machines, complete with dedicated settings. But it is an expensive proposition. Network, storage, and CPU overhead is considerable and scaling such systems can be a challenge.
The alternative is to use a shared operating system that still gives users their own virtualised systems.
In Microsoft's world, Remote Desktop Services enables users to share a single operating system session, in addition to accessing specific virtual machines in a VDI configuration via RDS Connection Broker.
Tailored to fit
Whichever model is used, desktops can be tailored using Microsoft's User State Virtualisation function to create a more personal experience for each user.
This function consists of two main technologies: roaming user profiles and folder redirection. The first synchronises the profile data normally found in the C:/User folder back to a server. This can then be used as the main source for users' desktop profile settings when they log on from any device.
Users store gigabytes of document data, including multimedia files
Desktop settings and registry data can be copied from a central server location to the device being used on logon, and can be replicated back to the server on log off.
Folder redirection handles the other hurdle in the way of separating users' data and settings from the operating system they use: the documents.
These days, users store gigabytes of document data, including multimedia files. These are not folders that you want to synchronise between machines in their entirety each time the user connects to a server from a different device.
Instead, the user's account can be made to point to a specific folder in the IT infrastructure, which becomes the user folder. Users can access files on the server as if they were local documents on the machine from which they are accessing their account.
Technologies such as these can solve many user virtualisation problems. In addition, a layer of third-party vendors has emerged to tackle other connected problems.
Rules is rules
Peter Rawlinson, global vice-president of marketing for user virtualisation firm Appsense, talks about application entitlement and user rights management as a key part of the process.
"The real issue here is not just persisting user-defined settings, but also the ability to impose business rules on users. That contextual configuration of the user experience is a big part of what we are doing," he says.
Deciding whether a particular user can print outside the firewall, or use the "save as" feature in an application would fall within that boundary.
Desktop personalisation helps to ease the transition as users' desktops move into the cloud. Ignore it at your peril – and make sure you treat their settings and documents with care. ®