Motorola Milestone 3 no longer bound for Blighty
Brits miss out
The Motorola Milestone 3 will not get a UK release, it has been claimed.
Phone retailer Clove says it was told by Moto that there are no plans to bring the handset to UK telcos but admits this judgement may be subject to change. Just don't hold your breath.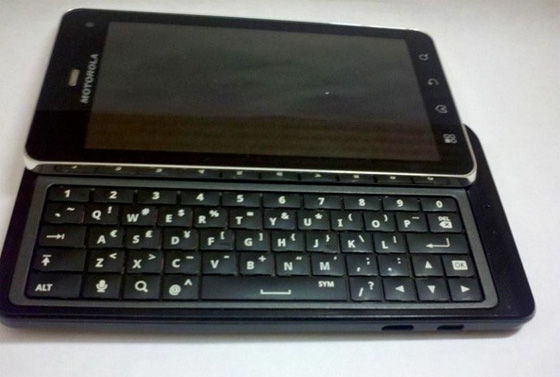 It is widely speculated that poor sales of the Milestone 2 could be to blame. Brits are supposedly not keen on slide-out Qwerty keyboards and the retailer points to yesterday's discontinuation the keyboard-equipped HTC Desire Z as further proof.
The Milestone 3 is effectively a Motorola Atrix with a built-in keyboard. Scheduled to launch in the US this month, it is said to pack a dual-core 1GHz processor, 4in 960 x 540 touchscreen and an 8Mp camera.
We reached out to Motorola to address the claim, but it declined to comment.
On the other hand, according to the same retailer, the Motorola Pro will be coming to Blighty, despite earlier reports suggesting otherwise.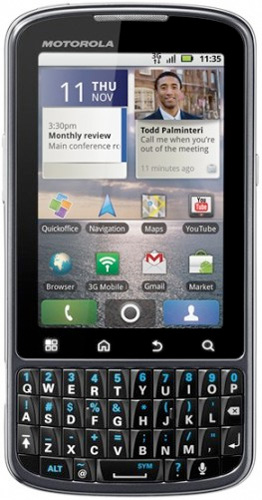 One for the Pros
The Android blower - announced at the Mobile World Congress in February - packs a 1GHz processor, 5Mp camera and 8GB of storage. The handset, which has a 320 x 480 touchscreen and a BlackBerry-style Qwerty micro-keyboard also boasts a healthy seven-hour talk-time.
The Motorola Pro is available for pre-order at Clove for £420. It will launch mid-July.
Motorola has also put out an update for Defy owners to bring them up to Froyo. The Android 2.2 Defy update is available now. ®