Twin-screen LG smartphone spied
Split keyboard splits opinion
Check this bad boy out. Unearthed at an event in London this week, this mysterious LG handset features a slide-out Qwerty keyboard split in twain by a second display, seemingly used to launch apps.
The yet-to-be announced LG device is branded with T-Mobile's logo and was demo'd among a selection of US-only handsets.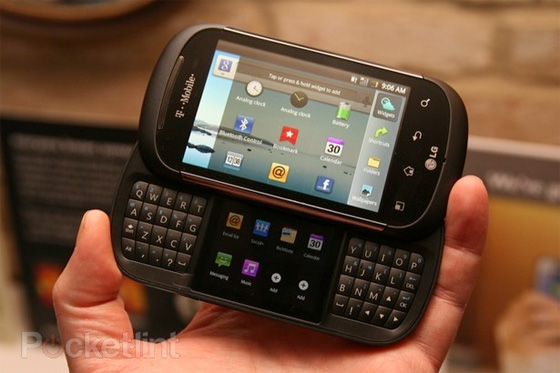 A series of snaps were grabbed by Pocket-Lint, which was told by reps that the phone may be called the Flip II.
Rumours suggest, though, it is the LG Maxx Q - a handset heading to the US at a later date.
We'll let you know when we hear more. What do you think about dual-screen handsets? ®