Xyratex offers Lustre clusters
HPC here we come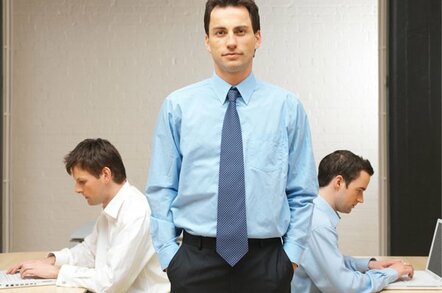 OEM disk subsystem supplier Xyratex, facing lost sales due to NetApp buying Engenio, is to supply complete, factory-configured Lustre cluster systems to its OEM channel for HPC customers.
As well as supplying disk array subsystems to OEM partners, Xyratex supplies hard disk drive manufacturing test and analysis equipment to a shrinking pool of hard disk drive manufactures, soon to be just three; Seagate, Toshiba and Western Digital.
The ClusterStor 3000 is based on the acquisition of ClusterStor and its technology late last year. As a parallel file system Lustre is popular in HPC circles, with 70 of the top 100 HPC systems using it as of November 2010, according to the Top500 organisation. There is a single Lustre community operating under the auspices of the OpenSFS, of which Xyratex intends to become a top-level sponsor.
Lustre systems have traditionally been supplied, Xyratex says, as three components, comprising the disk shelves, RAID controllers and Lustre servers. Xyratex is integrating the three parts together and shipping them as the ClusterStor 3000, based on Scalable Storage Units (SSUs) with a single part number.
Xyratex says "The SSU consolidates and integrates traditional block storage, network and file system components into a single building block that delivers a linear scaling unit in file system performance and capacity". SSUs are interconnected by InfiniBand, and both InfiniBand and 10gigE are available for client access.
As the Lustre software is pre-installed, the system is pre-tuned and clients are set up in the factory as well, Xyratex claims this can save saving customers up to 38 days of work compared to competing Lustre-based arrays. With the system being able to operate as a configured storage cluster in less than a claimed four hours from being unpacked, this saves customers up to four and a half days more.
Basically you get your ClusterStor 300 up and running a month or more before you would a competing Lustre system; that's the Xyratex pitch.
A ClusterStor File System Gateway option provides CIFS access for Windows, SMB v2.0 access for Mac OD+S and NFS access for Linux clients. There is a ClusterStor Manager which provides a single administration interface to provision, configure and monitor a ClusterStor storage cluster. Xyratex provides a 1gigE management port.
Competition
By entering the HPC market, Xyratex is competing with DataDirect Networks, NetApp's Engenio unit, and Panasas. As a simple comparison Panasas' PAS 12 base enclosure is a 4U, 40TB box with the maximum rack capacity being 400TB with a bandwidth of 150GB/sec.
DataDirect's SFA10000 has a 4U, 60 drive, 180TB capacity base box, 1.8PB per rack and 3.6PB in its 2-rack guise. It can have a mix of SSDs, SAS and SATA 3.5-inch and 2.5-inch drives and scales beyond 240GB/sec.
A ClusterStor 3000 has an 84-drive, 192TB SSU capacity and scales up to 1.5PB per rack and 1TB/sec I/O bandwidth. The drives are 6Gbit/s nearline SAS disk disk drives and SSDs. It also supports 10,000rpm 3.5-inch and 2.5-inch disk drives. A a single SSU offers 2.5GB/sec.
Ken Claffey, Xyratex' senior director for ClusterStor business line management, said: "Our capacity numbers that your reference [above] are 'useable' capacity with RAID 6 data protection, I believe the DDN numbers your reference are just raw numbers (we are over 2PB per rack raw). ... I ... believe that Panasas is just RAID 5, not RAID 6."
He also said: "The DDN SFA10K today requires additional servers per system to act as the Lustre OSS in order to provide you file level access to the system (DDN refer to this config as the Exascaler; in doing so you lose 1-2 of the their 4U 60 expansion JBODs, reducing their density by a further 10-20 per cent per rack). The SFA10K as standard configuration is purely a block device. DDN does not offer integrated storage cluster management, which both ourselves and Panasas do."
This is Xyratex' first HPC offering and there will, no doubt, be further ClusterStor models. You should be able to find out more information here.
The ClusterStor 3000, with a base configuration of 7SSUs, will be available through Xyratex OEMs in the fourth quarter of 2011. ®