Dell app servers getting flashy
NetApp watch out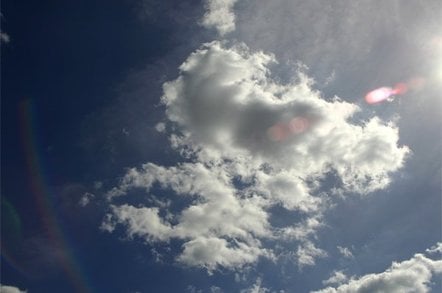 Dell Storage Forum Dell is looking at putting flash in application servers. It will be seen as another tier of storage by EqualLogic and Compellent arrays.
Dell storage head Darren Thomas said: "Flash will revolutionise [app] servers. It might be owned by the array. … Both [EqualLogic and Compellent] can write and tier outside the sheet metal."
Conceptually this is equivalent to EMC's Project Lightning and both are different from NetApp which has put its Flash Cache in the array controller and has no plans, as we understand it, to put solid state cache in servers.
Lawrence James, NetApp's UK country spokesman, says array controller flash is inherently more sharable between accessing servers than flash in a physical app server which can only be shared amongst apps in that server.
James's example of a great use case for array controller flash is to store the golden copy of a desktop operating system and system software that is going to be used in a boot storm.
Thomas said of Dell's app server flash: "The array could manage it [but] it's off the horizon in terms of [a] development [schedule]."
He added this: "Customers don't want to manage their data in two or three places."
If Dell, and EMC, can demonstrably show performance advantages from having array-managed app server flash cache that are more significant than a few microseconds decrease in latency, then the NetApp approach will face a marketing obstacle.
HP, IBM and Oracle could follow Dell and EMC ,as they have their own server and storage products, which would give NetApp an even bigger headache. ®