Micro P slaps winding up petition on Micro Direct
Manchester-based etailer not paying £70k debt to distie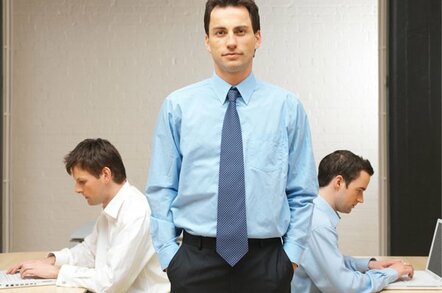 Distributor Micro Peripherals has slapped a winding up order on Manchester-based etailer Micro Direct for £70,000 in unpaid bills.
The petition filed at the The Royal Courts of Justice will be heard at Manchester Registry on 1 August.
"In essence, we had a strong payment history [with Micro Direct] which has deteriorated markedly over the last two months, this is a clear process that we go through on non-payment," said Gerry O'Keefe, Micro P managing director.
He told The Reg that the winding up order was a last resort.
"We don't act precipitously in this way, it's a measured approach, but after numerous requests and visits there has been [no further] communication [from Micro Direct] and promises were not delivered upon".
Micro Direct has posted operating losses for the past four years with the most recent fiscal year to 30 April 2010 showing an operating loss of £524,000 despite selling its logistics hub, and a loss before tax of £530,000. Net cash flow for the year was negative to the tune of £222,000.
During the year the firm, run by directors Javid Iqbal and Mohammed Shafiq, sold its warehouse and intellectual property to trustees of MD Holding Pension Scheme for £950,000 and £541,000 respectively. The trustees of MD Holding Pension are listed as Javid Iqbal and Mohammed Shafiq.
The online reseller, which punts consumer electronics and IT kit, also owes broadline IT disti Ingram Micro £20,000.
Iqbal and Shafiq did not respond to email correspondence. ®
Sponsored: Minds Mastering Machines - Call for papers now open