Xiotech unscabbards go-faster flash-mungous ISE blade
Deadliest swordsman in all of Colorado Springs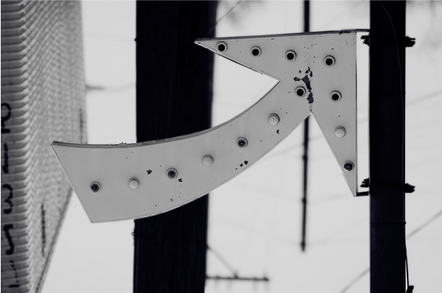 Six months after it was announced, Xiotech's go-faster flash-enhanced ISE storage blade is here, and ready to rock and roll.
Hybrid ISE combines multi-level cell (MLC) flash with hard disk drives and continuously and automatically moves data between these two storage tiers to optimise I/O performance. In its 3U enclosure there are 20 2.5-inch, 10,000rpm, 900GB hard drives and 20 200GB, multi-level cell, 2.5-inch solid state drives (SSD), both with 6Gbit/s SAS interfaces.
Xiotech is blowing the Hybrid ISE trumpet loud and hard, saying it "completely changes the economics for application deployment that just wasn't possible before". It can "increase the number of virtual machines per host by up to 10 times, [and] accelerate the performance per virtual machine by up to 10 times." Customers can "deploy thousands of virtual desktops cost effectively with high performance and rapid boot-up times" and eliminate I/O bottlenecks.
But why bother giving relatively slow hard disk drives a dash of flash when you can have an all-flash box instead?
Xiotech and Violin Memory
We asked Xiotech chief technology officer Steve Sicola to compare and contrast Hybrid ISE with Violin Memory flash arrays.
He said: "Currently the Hybrid ISE does 60,000 I/Os a second (these are random I/Os and not cache hits. We can do much more than that if we talked about cache) using 2TB of MLC flash along with 12TB of HDD. We are about Price/performance [and] we have a 5-10 year working life by using SSD in a completely different way from normal tiered storage, fusing together MLC SSD and HDD just like a high performance Hybrid Engine.
"We do not do traditional tiering that treats SSD like a cache. Because we get 4x the write I/Os to HDDs, we are close to SSD writes already. We move data in larger chunks to match applications' real usage of storage with patented calculus/ROI-based algorithms. Then when SSDs have data, the workload is now 80/20 or 90/10 reads/writes.
"So our optimised storage is much more useful in more situations than Violin or any flash-only solution. Our price/performance is way over anybody in the industry and will be born out when we publish our SPC-1 numbers. The proof is in real application workload, not the FUD of speeds and feeds, let alone real costs to use and maintain storage.
"Hybrid ISE is the only shared storage with performance of its kind in the world [and] with 1 second failover. In order to use Violin in such an environment, you would need to have two of them. The costs and possible reliability/availability issues mount up when you do this. They are enormous."
SPC-1
Hybrid ISE SPC-1 numbers should be interesting to see. TMS' all-flash RamSan-630 did 44.503.26 SPC-1 IOPS with a price/performance rating of $1.05/IOPS. No disk-based system was less than $5/IOPS with several being more than ten dollars per IOPS.
There are no Violin Memory SPC-1 numbers. An SPC-1 price/performance rating that is "way over anybody in the industry" suggests we should be looking for something in the 50 cents per IOPS area.
All-flash competition is a tough nut to crack. Will Hybrid ISE cut the SPC-1 mustard? If it does get virtualised servers rocking and rolling much faster, and affordably, then Xiotech's partners will be well pleased. ®