Red Faction: Armageddon
Appetite for destruction
Review Red Faction: Guerrilla released in 2009 was a sandbox full of C-4. Volition and its clever Geo-Mod technology gave me the world and the tools to destroy it. Yet with Red Faction: Armageddon, Volition has clasped the reins of this chaotic monster and decided, mistakenly perhaps, that it needs some steering.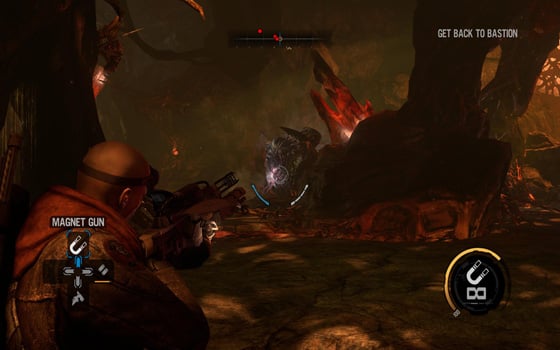 Fatal attraction
Red Faction: Armageddon is set on Mars and starts in the 2170, 50 years after Red Faction: Guerrilla ends. I am Darius Mason, a nefarious contractor who has been tricked by Marilyn Manson lookalike cultist leader Adam Hale into awakening some old alien baddies who are now ripping Mars apart and generally pissing everyone off. To clear my name, I am going to have to spend some serious hours battling beasties and fervent religious types – hell-bent on my blood – through underground caverns, alien lairs and deserted mining colonies. But no worries because I got guns, LOTS of cool guns. Time to cleanse some infestations!
Around 14 different shit kickers are available to me throughout the game. Evaporate stuff? Why not? From my good old explosives and remote charges, to some crazy pretty alien shizzle, I am actually spoilt for choice. Who could say no to a gun that generates a black hole – singularity cannon, W00T W00T!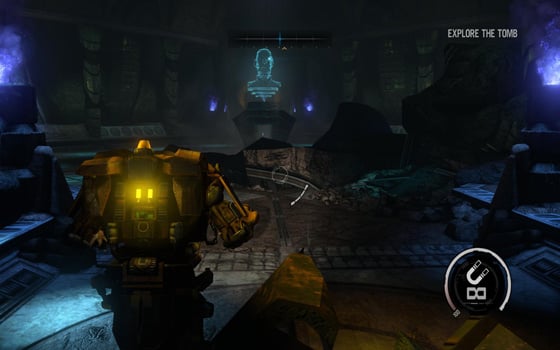 Look, a head
My magnet gun, which snaps stuff together like metal snapping to a magnet is the daddy of all my outrageous weaponry. Wrecking ball ho! This weapon, used with the reconstruct ability from my nano forge, basically gives me unlimited ammo. Smash some stairs up to use as ammo and then reconstruct them again so I can climb them. The same goes for bridges and anything else man made. Destroy something to use as ammo and then reconstruct it to use as cover, how convenient! If only this was good for relationships too.
Sponsored: How to Process, Wrangle, Analyze and Visualize your Data with Three Complementary Tools