Intel invests in 'personal robot' future
Today, healthcare. Tomorrow, perambulating laptops
Intel Capital has made its first-ever investment in robotics, becoming the lead investor in a $13m funding round for Aldebaran Robotics, a Paris-based designer of humanoid robots.
"This investment from Intel Capital enables Aldebaran to become a key player in this nascent industry," Aldebaran founder and CEO Bruno Maisonnier said in a statement announcing the round C funding, which was joined by the company's current investors, French firms CDC Innovation, I-Source Gestion, and Crédit Agricole Private Equity.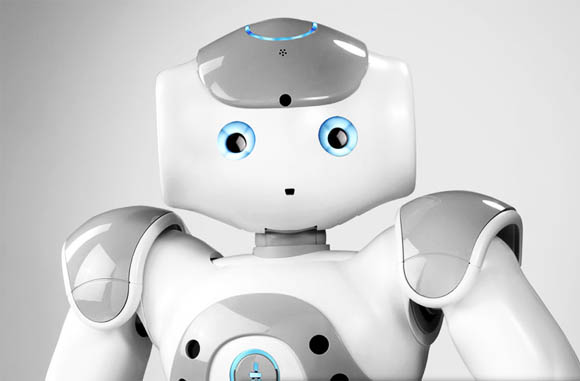 Aldebaran Robotics' Nao – today, academia and healthcare. Tomorrow ...?
Intel's investment is not intended to support a Rise of the Machines™ scenario for world domination, nor even the creation of a team of robotic footballers to defeat the world's top human team by 2050. Instead, Intel says, it's funding will help support Aldebaran's efforts to expand into "additional vertical sectors such as health and social care."
Intel sees a rich mix of digital devices supporting future healthcare needs, and has invested money and research talent in creating a world in which its chips power a wide variety of monitoring, diagnostic, and assistive technologies.
For example, Intel partnered with GE Healthcare in 2009 to investigate and produce a broad range of digital-healthcare devices, developed a text reader for the blind that same year and an in-home health monitor in 2008, and invested $30m in an Irish health-research center in 2007.
Now, with the addition of Aldebaran to its portfolio, Intel Capital is banking on a future in which programmable humanoid robots with voice and face-recognition capabilities plus location awareness can aid in diagnostics and theraputics.
Intel's personal futurist: 'I love robots'
But perhaps Intel has more interests in robots than just healthcare. Speaking at the company's Research@Intel event at Mountain View, California's Computer History Museum this Tuesday, Intel Futurist Brian David Johnson – and yes, that's his title – effused: "I love robots."
Johnson wasn't talking about healthcare or even industrial robotics. "The thing that I find really interesting is personal robots," he said. "My question that I've been asking and pushing upon is when robots become like laptops or smartphones."
What Johnson sees is a future in which "a robot becomes a computational device that you can do anything with, but it's a computational device that carries itself around. When your laptop can move around, it becomes really, really interesting for me."
When a robot becomes, as one attendee at Johnson's talk dubbed a "mobile mobile", Johnson said, "your laptop or your smartphone or your robot becomes a social actor in your life."
Intel Capital's investment in Aldebaran's robots, then, may be just a first step in turning the French company's humanoid robot, the academia-focused Nao, into a personal companion – that is, if Johnson's 10-years-in-the-future research mandate has any influence on Nao's development.
By the way, open sourcers will soon be able to join Aldebaran's robotics effort – the company announced last month that it would "share a significant part of its source code with the research and developer community by the end of 2011." ®