Porridge for Ofcom IT boss in £500k software fraud
Two-and-a-half years up the river for naughty sailor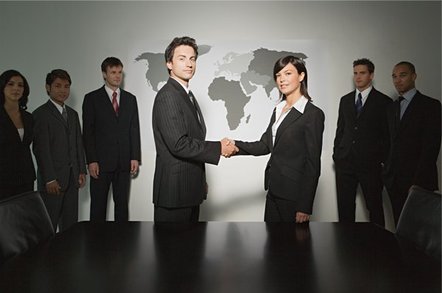 Jurgen Whitehouse, IT services boss at Ofcom, was sentenced to two-and-a-half years in prison yesterday for defrauding the telecoms regulator out of more than half-a-million quid.
Royal Navy veteran Whitehouse, 37, of Welling, Kent, was sentenced at Southwark Crown Court following an investigation by the Metropolitan Police's Economic and Specialist Crime Unit.
Detective Constable Elliott Toms said: "This was a premeditated and calculated fraud on a public body which was conducted over a prolonged period. He exploited his expert knowledge of systems in place at Ofcom in order to steal in excess of half a million pounds.
"This sentence will hopefully serve as a deterrent to others who are similarly tempted to abuse their positions of responsibility."
Whitehouse has since paid back much of the £522,123 he stole. Suspicions were first raised in March 2010 when the IT department noticed payments being made into an account controlled by Whitehouse between July 2008 and April 2009.
When he was dismissed from Ofcom in October 2009 he was running a £4m annual budget, the Mail reports.
The paper said Whitehouse had started by using his own company to save Ofcom money on software licences and hardware. But then he realised that invoices were being paid without equipment being delivered, and started raising his own false invoices.