Smart Fortwo Electric Drive e-car
Pop to the shops
Charge ahead
The handbook says a full charge from flat will take around eight hours while a top-up from 20-80 per cent will take 3.5. I'd add 30 minutes to that second figure but most of the time I simply left the car to charge overnight - just one more thing to keep juiced up along with my phone and laptop.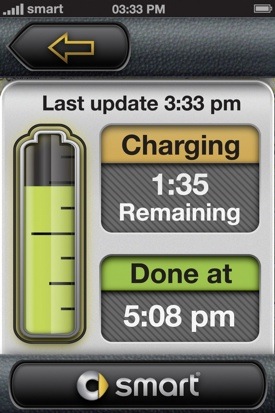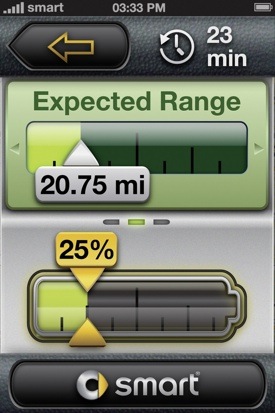 App-lause
If the weather is either very hot or very cold the air conditioning system can be set to raise - or lower - the car's cabin temperature to a pleasant 22° Celsius while the car is still connected to the mains.
Come 2012 there will be iPhone and Android - and probably Windows Phone 7 - apps to help you manage your ED from checking the battery status remotely to finding a charge point when you're out and about.
Behind the wheel it's only the noise - or rather the lack of it - and the absence of gear changes that gives away the ED's motive power. Under hard acceleration, the brushless motors emits the same distant turbine-like whine as Mitsubishi's iMiEV and Nissan's Leaf. It's not an unpleasant sound.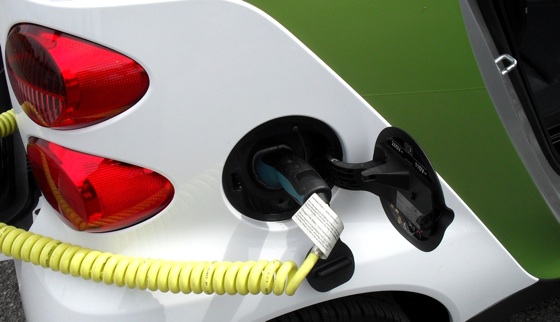 The cord goes in where the petrol used to
That near silence can be a bit of an issue in car parks and built-up areas - the number of idiot pedestrians who stepped out in front of me over the course of a week beggared belief. Forget fitting electric cars with an audible means of approach, we need to start running these buffoons over in the interests of Darwinian selection.