AMD targets tablets and cloudbooks in Intel showdown
Intel takes on ARM with 'ultrabook'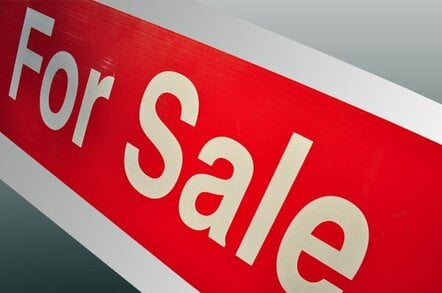 Computex Devices that combine the power of a notebook with features of a tablet were one of the themes of last week's gadget-fest, Computex 2011 in Taiwan.
Intel is pushing its new "ultrabook" concept, and the stage is set for the mobile PC market to split into three emerging form factors: touchscreen tablets; a new wave of more powerful net-books; and the browser-based thin clients, or cloudbooks, championed by Google with Chrome OS.
These three will have different requirements from their processors. Most traditional mobile players will stick to the tablet for now, though if the cloudbook idea takes off, we could expect to see Qualcomm and others heading that way. For now, Intel is the most aggressive about spanning all the categories, even as it struggles to convince the world that, with its current generation of Atoms, it really can get into smartphones.
AMD makes up for mobile mistakes of the past
Intel's old rival AMD has been much warier of the mobile market, but the company is becoming a force that can no longer be dismissed. Following the departure of its CEO, Dirk Meyer, in January – with the mobile gap in the roadmap cited as a key reason – AMD is said to be putting together an ambitious new game plan centred on its Fusion integrated apps/graphics processor.
At Computex it discussed chips that could destroy Intel's dominant position in netbooks, just as the flagging form factor looks set for a revival; and its first processor designed specifically for touchscreen tablets.
Speculation continues to swirl that the x86 vendor will embrace ARM for mobile products soon, but for now it is poised to extend Fusion to tablets, making the family suited to all three new mobile PC segments.
According to a corporate presentation leaked to the Android Community site, AMD is working on a tablet Fusion codenamed Desna – but officially to be called Z-Series – which will boost battery life to 10.5 hours, but will still have enough processing horsepower to drive HD video, according to the slides.
Time-scales, and other details, remain vague, and commercial devices are unlikely to appear until 2012. Even when it does, the Z-Series will be an outsider in the tablet world and will need to follow Intel in supporting multiple operating systems (unless AMD does, as some expect, adopt a separate, ARM-based strategy for Android).
Intel's tablet platform, Oak Trail, supports Windows, Android (Froyo and Gingerbread, with Honeycomb in the works), and MeeGo and AMD would need to move beyond Windows to be competitive. It has been reported to be hiring Android engineers, and last year it joined MeeGo working groups despite the web-oriented OS being controlled by Intel.
The Fusion family
The tablet Fusion will be just part of a broader push in the hybrid device territory that sits between smartphones and notebooks. For the netbooks and cloudbooks, the current Fusion models – which run on the mobile Bobcat core – and the upcoming Llano model, are seen by many analysts as strong challengers to Intel.
Fusion consists of the C-Series or Ontario and E-Series or Zacate, the latter being somewhat higher powered, though with shorter battery life. The next addition will be Llano, which will come with a more powerful core, the K10, found in higher end PC chips like Athlon – but will mitigate the impact on battery life with a move to the 32nm process, to reduce power consumption.
This processor, as industry watcher Jason Mick comments on Daily-Tech, has no equivalent in the Intel portfolio. "Atom will be much weaker than Llano. Sandy Bridge will be much more powerful, but will also be more expensive. The lack of a mid-market CPU offering from Intel should help Llano see strong sales when it begins shipping early next month," he says.
Already, Fusion has turned around AMD's fortunes in the netbook and low-end notebook segments. The vendor said it had sold 5 million units in the first five months of the year, a figure which, by Mick's calculations, gave it about one-third of the netbook processor market.
According to Microsoft, that sector had suffered a 40 per cent year-on-year drop in the first quarter, but this is still remarkable progress for AMD, which, pre-Fusion, managed to take only a minor share from Atom in this area. With the stage set for second-generation netbooks, AMD is well placed to cash in second time around – and to push Fusion into cloudbooks and any other mobile PC form factors that gain acceptance.
Enter the 'ultrabook'
It is in the interest of Intel and AMD to see the netbook revived, since this is a more natural home for their processors than the tablet, not just because of technological features, but also the ecosystem. This is why Intel headlined its Computex appearance – despite much talking-up of touchscreen tablet wins – with its own vision for how the reinvented netbook could look.
Although the firm has an impressive roadmap for low-power processors incorporating its new 3D transistor technology, actually getting its Atom range into tablets and smartphones is proving a long process. So it is adopting that time-honoured approach when failing in a product segment – rechristen it.
A couple of years ago Computex was full of chatter about Qualcomm's and Freescale's alternative take on the tablet, the "smartbook". This year, the show sees the announcement of the "ultrabook", which follows a string of Intel attempts to name and define the product space between handsets and notebooks.
"Ultra-mobile PC" and other labels achieved none of the impact of the tablet, as epitomised by the iPad, but Intel still believes there is room for a highly mobile product that is smaller than a netbook, and has the battery life of a tablet, but with a keyboard. If this form factor gains traction, it will be a far more natural fit for Atom – and Fusion – than the tablets, which have been dominated by ARM-based chips from firms like Nvidia.
The new ultrabooks will be less than an inch thick, offer several days of battery life on standby, start up in seconds, and be priced under $1,000, according to Intel's EVP Sean Maloney, who launched the initiative in his keynote address at Computex – and is forging ties with the Taiwanese electronics ecosystem, as he takes on a new role as head of Intel China.
Maloney has set an ambitious target of converting 40 per cent of consumer laptop users to the new form factor by the end of 2012. He said in an interview before the start of the show that previous ultra-mobile PC designs had not performed well because they were overpriced and chips were insufficiently powerful (apparently forgetting the 2008 Computex, when netbooks were the most high profile category at the show, sparking a sales rush that was only slowed by the advent of the tablet).
"We want to find new ways to propel the PC forward," Maloney told Bloomberg. "With what has happened in the tablet space, there is a 'hurry-up' to the PC industry." However, Intel does expect to have Atom in 35 tablets by the end of the year, and has promised to demonstrate 10 of these at Computex.
There will be significant competition to define the next generation mobile device. As well as new generation tablets from Apple and the Android crowd, the Taiwan show featured hybrid tablet/phones from vendors like Asus and Acer; "netvertibles", which offer touchscreen and netbook modes; and even the first "cloudbooks", a new breed of thin client gadgets with a browser-based operating system and user interface, as pushed by Google with its Chrome OS.
The first partner officially to adopt the "ultrabook" definition is Asustek, whose chairman Jonney Shih will join Maloney on stage. Asus has also launched its Padfone, an Android smartphone which can fit into the back of a tablet to drive that product's OS. However, few details have yet emerged of the much rumored twin device.
Which thin client form factor will win out?
All these variations on a theme – only a few of which will really gain permanent critical mass – show how the hybrids segment is a work in progress, and currently in significant flux. Therefore, as Intel believes, the netbook is almost certain to get a second lease of life, especially for business users, but the precise way in which it evolves is less clear-cut.
It is likely to be split between ultra-light, but otherwise conventional, mobile PCs, and the more radical cloudbooks, which will look like netbooks in many cases, but have very limited local storage, relying mainly on web services and cloud content.
Their operating system and user interface will be based on the browser, as with Chrome OS or HP's webOS, though in another twist, the latter firm believes many of these devices will actually run two modes – a stripped-down, web-based OS for long battery life and always-on connectivity, plus Windows or even Android for processing.
The idea of the thin client has been around since Oracle and Sun proclaimed the death of the PC more than a decade ago. Their "network computer" concept did help shift thinking, but was scuppered in the early days by the lack of ubiquitous broadband connecivity.
The idea has been revived multiple times since, each time with greater impact as that always-on broadband inched towards reality, and with that, the notion that the cloud could actually work.
The netbook was the most serious attempt in form factor terms, conceived as a thin client, with long battery life, high portability and constant connection to the web, but limited local storage and no hard disk. In reality, there were technical flaws in the plan, namely:
The scarcity of reliable multi-Mbps 3G
Teething problems with translating the ARM/Linux combination of the smartphone to a larger device
The entrenched position of Windows in the netbook's business base
The lack of a really workable Linux choice, with Android still immature and geared to small screens.
So most netbooks were, in reality, low cost and low power Wintel mini-notebooks with hard drives – useful enough for their portability, but not a radical departure, and strictly a companion product rather than a PC killer.
Microsoft had won again, but the more mobile the cloud becomes, the weaker its advantages are in the evolution of the client. So now we see the NC/netbook concept reinvented again, this time as the cloudbook, which along with tablets could create a two-pronged attack on the traditional PC.
Microsoft may belatedly adapt to that change and bring Windows more convincingly to the thin client, or even bring out a new browser-based OS. It is just as vital that Intel and AMD make the shift, tapping into their entrenched positions in PCs, while refusing to be dragged down by the legacy.
Copyright © 2011, Wireless Watch
Wireless Watch is published by Rethink Research, a London-based IT publishing and consulting firm. This weekly newsletter delivers in-depth analysis and market research of mobile and wireless for business. Subscription details are here.