Slowing economy trims jobs growth in US
Computer systems designers doing well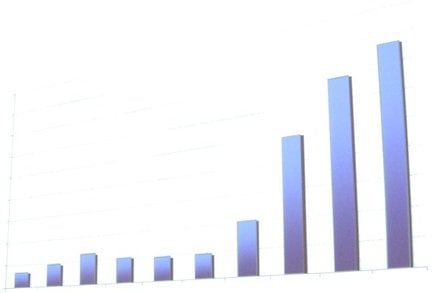 According to a report issued by the Bureau of Labor Statistics, job creation in the US economy has slowed and in May, the economy added only 54,000 net new jobs compared to the 160,000 anticipated by economists. The official unemployment rate inched up a tenth of a point to 9.1 per cent, and the actual unemployment rate is very likely at least twice that level.
As El Reg has pointed out in its monthly coverage of the US jobs report issued from the BLS, a division of the Department of Labor, the US population needs to either stop procreating at its current pace or add 200,000 jobs per month to keep up with population growth. The private sector has been adding jobs in the past year, but local, state, and Federal government agencies have been shedding jobs like crazy, which has not only put a damper on bringing down the unemployment rate, but has a rippling effect throughout the economy. Governments cut 39,000 workers in May, according to the BLS.
The good news in the May jobs report, which you can read here (38-page PDF/280KB), is that the private sector added 83,000 jobs last month. (When the BLS says private sector, it means companies exclusive of farms, which have seasonal workers that would massively skew the numbers each month depending on the timing and location of harvests, and of government at all levels.) The bad news is that the figures for April and May were revised downward by a collective 39,000 jobs, with the BLS now saying the private sector of the US economy only added 194,000 in March and 232,000 in April. The private sector created 219,000 net new jobs in March and 251,000 in April, according to the revised statistics.
In May, the BLS reckons that professional and business services firms added 44,000 jobs, while manufacturers cut 5,000 workers and mining companies added 7,000. (We need coal and rare earths in the modern IT-driven economy.) Healthcare companies added 17,000 jobs in May and this industry continues to be all-but recession proof.
The BLS doesn't track employment by job type, but rather by industry, so you can't get a sense of how the jobs situation is in the IT departments across the company. But you can get a sense of how IT vendors are doing, and that is an indicator of sorts.
Computer and electronic products manufacturers held rock steady at 1.12 million workers, and within this group, computer and peripheral equipment makers shed 400 jobs last month and communications equipment makers cut 1,000. Semiconductor and electronic component makers added 900 jobs.
Within the information industry, which is a hodge-podge of book, film, and other kinds of publishing as well as broadcasting, telecommunications, and data processing services, the economy added 3,000 jobs, to 2.68 million. Within this group, telcos cut 2,500 jobs to 864,400 employees, while companies engaged in data processing and hosting services added a mere 200 jobs to 242,800.
Professional and business services continues to be one of the big cylinders in the American economic engine, and within this group, those engaged in computer systems design and related services added 6,000 jobs to just under 1.5 million workers. Management and technical consulting services firms, which generally have a strong IT practice these days, added 7,600 jobs to just under 1.5 million workers. ®