BenQ W1200 HD DLP projector
End of the rainbow?
Path to enlightenment
The W1200 will throw a 65in picture from just 2m and is bright enough to comfortably go larger if you have the room. One sop to its budget price is the lack of a vertical lens shift option, so you'll need to have a reasonably straight projection path. However an auto keystone correction function works well and there's manual keystone correction if you need to make more adjustments.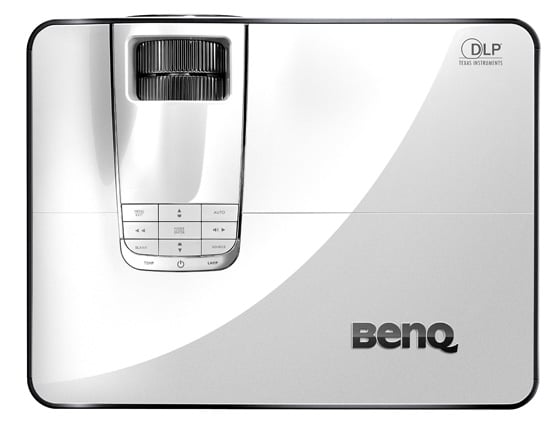 More living room than boardroom
With its default settings, the projector is a tad noisy. The DLP cooling fans generate around 27dB of grumble. However, engaging the lamp's Economic setting reduces this to just 22dB. There's no significant brightness hit in a light controlled dark room.
Power consumption also falls by 20 per cent. This is quiet enough to be masked by a decent sound system when you're watching movies.

 Lamp life is quoted at 4000 hours in eco mode. Replacement is a user friendly job.
This is not a difficult projector to calibrate. Within a few minutes I was happy both with its black levels and clarity.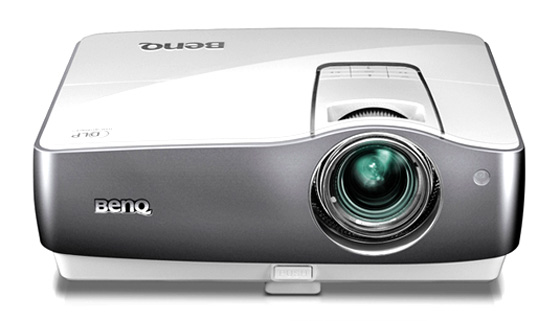 The 4,000 hour bulb will get you through about 2,500 movies
This BenQ delivers bright, ziggy reds and yellows, courtesy of TI's BrilliantColor processing. The vibrancy of these hues may be too much for some cinephiles, but I thought they looked great, particularly on the Blu-ray animation of Chico & Rita. The W1200's picture is also low on noise, with effortless gradation – the latter courtesy of a not-to-shabby 10-bit colour processor.