Feds break up Chinese-US counterfeit Cisco ring
Female mastermind stripped of Porsches, houses, freedom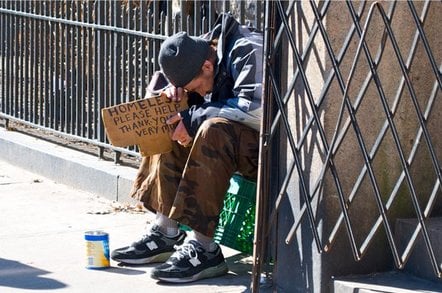 Federal lawmen have announced success in breaking up a "sophisticated scheme to import and sell counterfeit Cisco-branded computer networking equipment" in the USA, masterminded by a Virginia woman who made millions from the scam.
Chun-Yu Zhao, of Centreville in Virginia and Donald H Cone, of Frederick in Maryland, were convicted by a federal jury on 24 May. Zhao was convicted on 16 counts, including conspiracy, importation fraud, trafficking in counterfeit goods and labels, false statements to law enforcement, false statements in naturalization and money laundering.
According to a Justice Department statement:
Zhao, Cone and Zhao's family members in China operated a large-scale counterfeit computer networking equipment business under the name of Han Tong Technology (Hong Kong) Limited. Zhao and her associates used a number of sophisticated schemes to defraud US-based purchasers through a Virginia-based company called JDC Networking Inc. JDC Networking Inc altered Cisco products by using pirated software, and created labels and packaging in order to mislead consumers into believing the products it sold were genuine Cisco products. To evade detection, Zhao used various names and addresses in importation documents, and hid millions of dollars of counterfeit proceeds through a web of bank accounts and real estate held in the names of her family members in China.
Yesterday the jury returned a verdict stripping Zhao of assets including two Porsches, one Mercedes, seven bank accounts containing more than $1.6m, and four homes and three condominiums with a total value of more than $2.6m.
"The creation, trafficking and sale of counterfeit goods is not a victimless crime," said Special Agent John Torres, of US Immigration and Customs Enforcement (ICE). "This case is an example of a scheme that robbed the legitimate companies that made these products, undermined the US economy by robbing Americans of jobs, stifled American innovation and promoted other types of crime like money laundering."
Sentencing for Cone and Zhao is scheduled for August. Both face up to five years in the federal cooler and a $250k fine on the conspiracy charges. Zhao could also receive many more decades behind bars and millions in fines on the other charges.
The operation which braceleted Zhao and Cone and smashed the Hong Kong Cisco-forgery ring was carried out by ICE under the umbrella of the Department of Justice Task Force on Intellectual Property. ®
Sponsored: Detecting cyber attacks as a small to medium business