Intel to extend data centre tyranny into mobile, says CFO
War on ARM won't be over by Xmas, admits Chipzilla mogul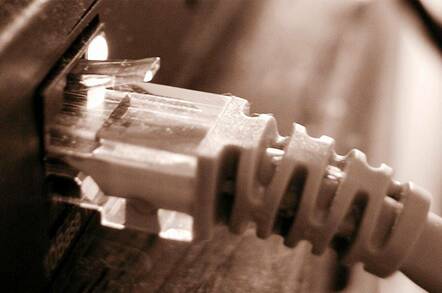 Intel's CFO has rubbished ARM's prospects of making a serious dent in the data centre, arguing that whatever the chip IP developer is aiming at, Intel will be well ahead. At the same time, Stacy Smith insists that Intel will soon be eating into ARM's position in the mobile arena, despite the recent flight of its anchor partner in that market.
Stacy Smith, speaking after an investor conference in London, cited his own experience as a former Intel CIO to argue that the prospect of switching to an ARM architecture that was not backwards compatible with x86 would be something that would fill a datacentre manager with dread.
For its part, Intel's roadmap over the coming years has been radically refocused around lower power. At the same time, its takeover of McAfee will see security hooks built into its products from mobile devices right down or up to its server chips.
"They're talking five years out they might be there. It's a long time," said Smith. "It's going to change so much, where they're aiming at, we're not going to be there."
Few would doubt Intel's ability to fight hard in the data centre. However, Smith went on to argue that Intel will soon be making serious inroads into the mobile market – the long-standing domain of ARM.
Intel has made multiple runs at the mobile phone market, with little to show for it. Its partnership with Nokia made Intel appear to have had a chance of cracking it, only for the wounded Finnish giant to turn frigid and leap into the arms of Microsoft.
Smith accepted this was a setback, but said Intel had now switched its resources to other partners, and we could expect to see products shipping between now and the beginning of next year.
Asked if this meant little prospect of products shipping for the holiday buying season, Smith said missing the Christmas sales window wouldn't detract from its momentum in the market.
Intel's efforts to get into the phone and other mobile markets has seen it tie up with some slightly obscure partners. It won't be like that this time, said Smith.
"These are going to be people you've heard of."
Readers with long memories will notice the irony in all of this. Intel has its own ARM licence, and in the early part of the century based one of its attempts to break into mobile phones on the ARM architecture. ®