Ofcom pricks Shard's 'biggest erection' boast
Regulator engages in vigorous mast-urbation
Ofcom, the UK's telecommunications regulator, has told the company raising London's latest erection, the Shard, that two of the country's tallest TV transmission masts stand more proudly skyward than the so-called "vertical city" does.
The 'Shard-on', designed by famed Italian architect Renzo Piano and currently under construction by developer the Sellar Group, will extend to 310m and dominate the Capital's skyline when it is completed next year.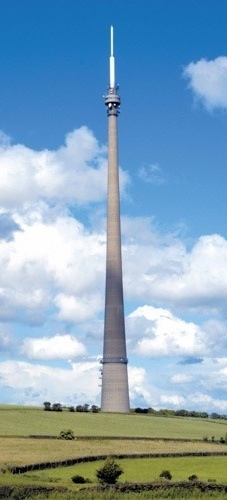 Emley Moor (left) and Belmont: reach 330m and 351m, respectively
"Pah!" says Ofcom. The Emley Moor transmitter mast, constructed in 1970 - the third on the site; the first was knocked down in 1964, the second fell down in 1969 - and now a Grade II Listed Building, extends 330m above the furze of the moor.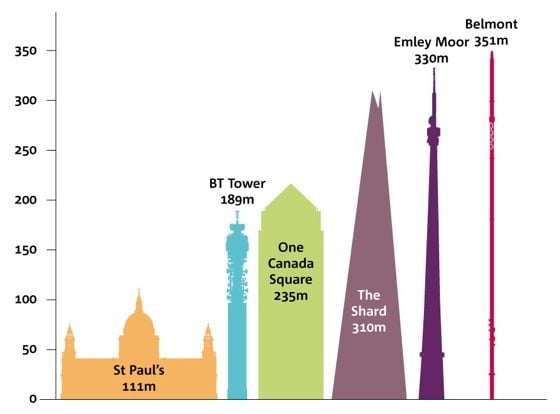 Source: Ofcom
Caldbeck tower, in Cumbria, stands at 337m, but Lincolnshire's Belmont mast, is the tallest of its kind, reaching 351m.
Belmont was erected in the 1960s, as was the original Caldbeck. But Arqiva, the company that owns the UK terrestrial telly transmission infrastructure, rebuilt it in 2008.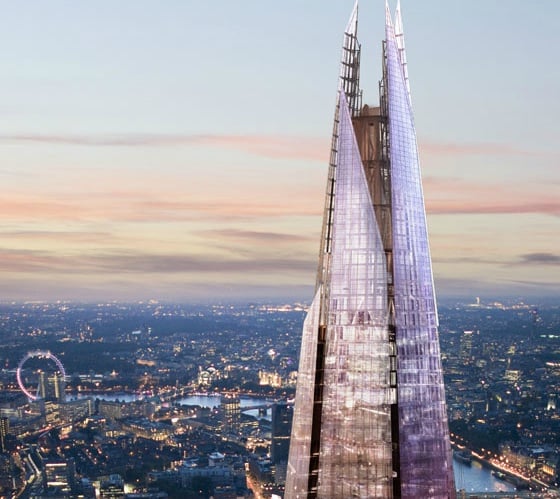 Shard-enfreude: Ha! Ha! You're not the tallest after all
Both Caldbeck and Belmont are not free-standing towers, requiring cabling to stop them toppling. Emley Moor is the tallest free-standing building in Europe, a record also claimed by the Shard's developers. ®
Sponsored: Your Guide to Becoming Truly Data-Driven with Unrivalled Data Analytics Performance