MS announces Windows Phone 7.1
Mango out in the autumn
It's official: Windows Phone 7.1 - aka 'Mango' - will be out in the autumn.
Well, that's when the first phones should get it, but as we've seen with the - still ongoing - WinPho 7 copy'n'paste update, it may be a while before every vendor's handset is switched over.
Microsoft discussed a lot of Mango's 'under the hood' components back in April - today's announcement centred on the user experience: greater integration of data streams, essentially.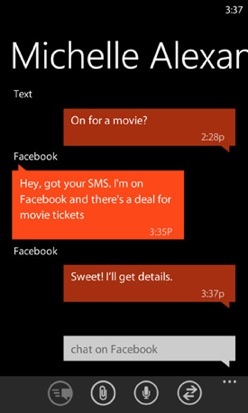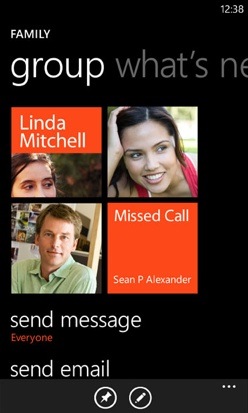 Says MS: "The smartphone experience can be complicated by a sea of disconnected apps and accounts."
Its solution: integrate as much as possible. But not too far - it doesn't want to dissuage developers from writing software for the platform, of course. But don't think 'apps' so much as 'plug-ins' as MS "sees the promise of apps in how they can be integrated directly into the core experiences of the phone".
This approach will be aided by Mango's improved multitasking and the ability to present more live information in WinPho's main-screen tiles.
Expect too SMS, Facebook and IM chats to be merged into a single thread, and a single inbox for all your email accounts. MS promised "deeper social network integration" and the ability to group contacts into a single tile.
The browser will be based around IE 9.
The WinPho 7.1 update will be free, and MS promised more roll-out details in due course. ®
Sponsored: Detecting cyber attacks as a small to medium business