Euro report slates wireless comms, recommends smoke and mirrors
Listening to our inner magnet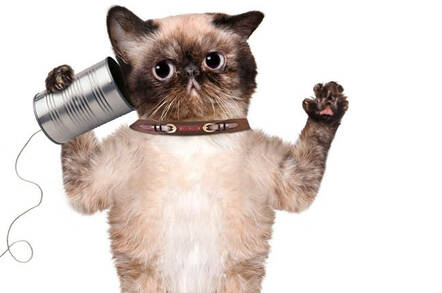 Comment A Council of Europe committee has given voice to various trick cyclists and concluded that rural schools should be cut off from the internet, and that heliographs are the mobile technology of the future.
The report comes from the Committee on the Environment, Agriculture and Local and Regional Affairs, and recommends that schools shouldn't use any wireless communications at all (thus cutting internet connectivity to those in rural areas) and that baby listeners should be labelled with health warnings akin to those found on cigarette packets.
The report also says we should listen to those who claim to be "electrosensitive"; not for their humour value but to create special not-spots where they live out their lives away from the electrosmog that's killing the rest of us.
Meanwhile we should create mobile phones that communicate using infrared or visible light, and spend a lot more money trying to prove that our existing phones and networks are killing us. Not that the report's rapporteur, Mr Jean Huss, seems to be worried about obtaining independent evidence. He's busy taking advice from a magnotherapist backed up by a discredited research group, and is quite clear where the burden of proof lies.
"Waiting for high levels of scientific and clinical proof before taking action to prevent well-known risks can lead to very high health and economic costs" explains the Council of Europe report, so best not bother with scientific proof when the risks are "well known".
Having addressed the burden of proof the report moves on to how to address the now-established risk, recommending that all the council's 47 member states:
"Develop within different ministries (education, environment and health) targeted information campaigns aimed at teachers, parents and children to alert them to the specific risks of early, ill-considered and prolonged use of mobiles and other devices emitting microwaves"
Notice how the danger of mobile communications is now assumed, a tone which is carried through the rest of the report. Teachers and children will need to be educated about such technologies as they'll never see them once the EU follows that report's recommendation that we should "ban all mobile phones, DECT phones or Wi-Fi or WLAN systems from classrooms and schools".
Not that the committee reached those conclusions without listening to the experts: it drafted in Dr Ulrich Warnke of the Institute of Technical Biology and Bionics in Saarbrücken, who told tales of "unaccountable deformities of new-born calves, cataracts, fertility problems" where mobile masts had been built. The good Doctor didn't present any evidence of that, but he did bring up the BioInitiative Report – as evidence of the dangers mobile phones present.
Sadly that report is widely discredited, being described by the Australian Centre for Radiofrequency Bioeffects Research in typically antipodean style:
"We think that the BioInitiative Report does not progress science ... As it stands it merely provides a set of views that are not consistent with the consensus of science, and it does not provide an analysis that is rigorous enough to raise doubts about the scientific consensus."
Dr Ulrich Warnke himself is better known as the author of Magnets to Overcome Pain: The New Healing Method, and widely quoted by the proponents (and retailers) of devices and jewellery based on the healing properties of magnets. Sadly we've not been able to get a copy of his book; Amazon seems to be out of stock.