Dell intros world's thinnest 15in laptop PC
You-know-who's version is thinner
Dell has taken the wraps of a 15in Sandy Bridge-based notebook that, it claims, is the "thinnest 15in PC on the planet".
The metal-clad XPS 15z draws immediate parallels with Apple's aluminium-formed MacBook Pro. But by using "PC" rather than "notebook", Dell has tried to avoid the inevitable comparison.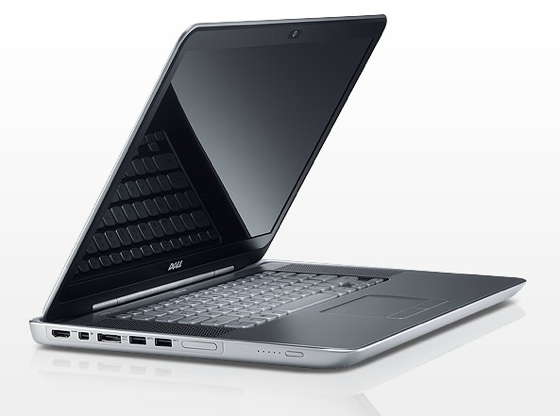 It has to. Apple's 15in MBP is 24.1mm thick. The XPS 115z is 24.7mm. Half a millimetre doesn't matter to us, but it does to US computer makers.
Still, if Dell didn't want us to match XPS agains MBP, it shouldn't have borrowed some of the latter's distinguishing features: slot-load optical drive and side-facing LED battery charge readout, to name but two.
That said, the XPS does manage to pack in an HDMI port and a eSata/USB combo connector, both missing from the Mac.

Dell gives 15z buyers a choice of 2.3GHz Core i5-2410M and 2.7GHz Core i7-2620M CPUs; 6GB (4GB in the UK) or 8GB of 1333MHz DDR 3 memory; and 1GB or 2GB of video Ram to go with the Nvidia GeForce GT 525M graphics.
The 15z uses Nvidia's Optimus technology to dynamically flip between the CPU's GPU and the Nvdia chip, to save energy when you don't need graphical horsepower.
Prices start at £899 over here, or $1000 in the States. Full details at the Dell website. ®