IT suppliers fear new GP consortia will 'create difficulties'
HP bigwig: Suppliers need 'continuity of requirements'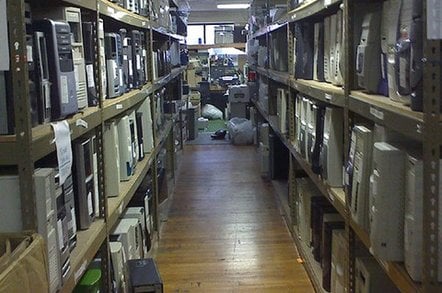 Suppliers of IT systems to England's NHS may face difficulties in the market if the planned reorganisation causes big differences in requirements, according to the manager responsible for health at one of the largest vendors of government IT.
Graham Lay, vice president for government, healthcare and transport at HP Enterprise Services, said the formation of GP commissioning consortia is creating some uncertainty. While suppliers such as itself should be able to cope with buying organisations of different size, it will create some difficulties if there is not a widespread "continuity of requirements".
"If similar organisations have a range of requirements, it is very difficult for us to service; but if they are consistent in what they require we can do so," he said.
Earlier this month, HP signed a deal with Barnet, Enfield and Haringey mental health trust to provide a range of managed services, including desktop, applications hosting, network management, data centre and remote support services. It was the first to be signed under the Desktop 21 framework set up by Buying Solutions.
Lay said the company is designing a new package of services for the trust to meet the requirements of the framework, and that it should lead to a number of other deals.
"We're now cranking up the pipeline and many other healthcare trusts will benefit from the solution," he said.
He also suggested that the major suppliers to government working with the newly appointed crown representatives are still working out how the relationships will operate.
"It's too early to be definitive about this, and it comes down to suppliers working with the crown representatives to make of it what we can," he said. "I don't think the agenda of how the crown representatives are going to operate has been fully worked out.
"HP's position is that crown representatives have been created as a mechanism to make us more effective suppliers, and we will work with David Smith (the crown representative working with the company) to help government get a better service from us."
This article was originally published at Guardian Government Computing.
Guardian Government Computing is a business division of Guardian Professional, and covers the latest news and analysis of public sector technology. For updates on public sector IT, join the Government Computing Network here.