Third mighty WD 'data tub' launched
3TB AV barrel-o-bytes rumbles down the slipway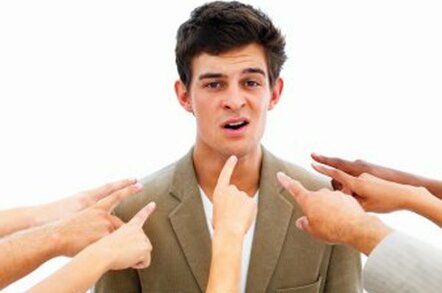 WD has launched a big, fat data tub, a 3TB hard drive for audio-video applications, the AV-GP, giving WD three 3TB drives in its line-up.
The 3.5-inch AV-GP, with the GP meaning Green Power, comes with either 2.5TB or 3TB capacity and is for 24X7 use in audio-video environments such as video surveillance as well as video recorders. It has so-called SilkStream technology enabling it to capture up to a dozen simultaneous video streams, and comes with a 3Gbit/s SATA interface, a 64MB cache, and a rotation speed of, we think, 5400rpm. WD says it has IntelliPower. Being such a large capacity drive, it uses Advanced Formatting.
WD hasn't revealed the number of platters but we reckon it has four, WD not having yet matched Seagate's areal density feat of terabyte 3.5-inch drive platters.
WD introduced a 3TB Caviar Green drive in October last year, for use in MyBook and MyPassport external drives. It was a 4-platter drive and came in 1TB and 2TB versions as well. The AV-GP is probably a derivative of that product.
With its ongoing purchase of Hitachi GST, WD has a third 3TB drive, an enterprise one, the Ultrastar 7K3000. This is a 5-platter drive, with a lower areal density than both the Caviar Green and AV-GP. It takes advantage of that to spin at 7,200rpm and has a 6Gbit/s SAS and SATA interface. This was the world's first 3TB enterprise drive. It has 2 million hours Mean Time Before Failure (MTBF) rating, which compares well to the 1 million hour MTBF rating of the AV-GP, and also has a bulk data encryption capability.
We might envisage WD revving its Perpendicular Magnetic Recording (PMR) technology to the next level and being able to make its 4-platter 3TB technology robust and reliable enough to spin at 7,200rpm, and so lowering the component count and cost of the 7K3000 or whatever it will be called in the future. Possibly it will emerge as the next Caviar Black iteration; that range topping out at 2TB currently. A 3TB RE4-GP is also likely.
If WD matches Seagate's terabyte platter areal density with its next PMR rev, then it could decide to keep the 5-platter Ultrastar product and increase its capacity to 5TB, something Seagate could do but hasn't done yet. Now these really would be big fat data tubs as EMC calls them, but best used for desktop systems rather than in RAIDed storage arrays, where the RAID rebuild time would be diabolically long. ®