HP pets network-connected mouse
Bluetooth not good enough for you?
What's worse: HP launching a mouse that connects over Wi-Fi, or that the company hosts a show dedicated to add-ons - the HP Personal Computing Accessories Forum 2011, held in Cannes, no less - to do so?
Said input device is the industry's first, HP claims. The mouse "offers consumers wireless connectivity and impressive battery life" and "eliminates wires and external receivers" - all points that can be equally said of Bluetooth mice.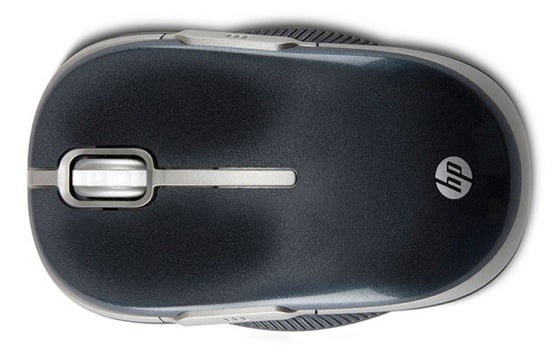 HP claimed the Wi-Fi rodent will deliver a nine-month battery life, saying that's double what you'll get out of a Bluetooth mouse.
Possibly, yes, but if it's battery longevity you're after, proprietary 2.4GHz cordless mice, such as those from Logitech, Microsoft and others do much, much better than Bluetooth too. But they do use up a USB port with their dongles, which HP's mouse doesn't.
Interestingly, HP also unveiled a 2.4GHz proprietary connection mouse priced, like the Wi-Fi one, at £40. It'll be out in July. The Wi-Fi Mouse will ship this month. ®
Sponsored: What next after Netezza?