HP's Q2 beats targets, but Q3 and Q4 look tight
Services biz restructured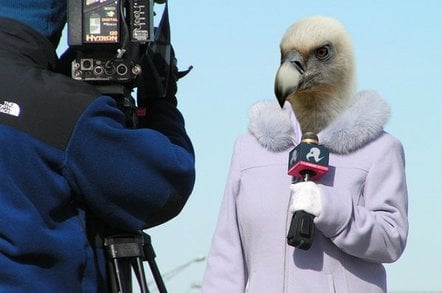 It is a tough day for new CEO Leo Apotheker, who had to move up Hewlett-Packard's reporting of its financial results for the second quarter of fiscal 2011 by 32 hours because someone leaked a memo about belt-tightening and looming layoffs that Apotheker sent to his top brass two weeks ago.
HP has revised its revenue guidance downwards for the current third quarter of its fiscal 2011 and pulled back its expectations for the full 2011 year as it rejigs its massive services business, copes with a slowdown in consumer PC sales, and deals with a slowdown in business in Japan and related supply chain issues due to March's earthquake and tsunami.
HP's shares are trading down 7.4 per cent, to $36.83, as Wall Street gets rolling because of the revised guidance. Ironically, HP beat Wall Street's expectations for both revenue and profit growth for its second quarter, but that no longer matters to investors.
In the second quarter, HP's revenue rose by 2.5 per cent, to $31.6bn, and net income was up by 4.7 per cent, to $2.3bn. That worked out to $1.07 in earnings per share. Earnings were impacted by $158m in restructuring charges and another $21m in acquisition-related charges, but a company the size of HP always seems to have such charges hitting its books.
The HP Services behemoth was the laggard, with only 1.5 per cent revenue growth, to $8.98bn. This business consists of Enterprise Services, which is essentially the EDS business, and Technology Services, which is systems integration and support for hardware products.
"Revenue in the Enterprise Services business has not grown as fast as it can and should," said Apotheker on a call with Wall Street analysts this morning. The costs for many services deals are heavy at the front end, and this was weighing down on margins.
Moreover, said Apotheker, HP was in the midst of a "significant transformation" of the services business, and in a jab at his predecessor Mark Hurd, now president at rival Oracle, he said such a transformation in services "should have happened years ago" and declared that "it will happen now".
To that end, the Technology Services business is being moved over underneath Dave Donatelli, general manager of HP's Enterprise Servers, Storage, and Networking business – which is where it belongs, really. HP has a services unit selling hardware solutions and a hardware unit that sometimes has similar or competing services and it is time to have one HP selling a combined product. Realistically, HP Software should be tucked up into this ESSN unit as well, and that may yet happen.
In the quarter ended April 30, Technology Services had $2.71bn in sales, up two per cent, while infrastructure outsourcing posted sales of $3.78bn, up two per cent, and application services account for $1.72bn, up 2 per cent. Business process outsourcing struggled, with sales down six per cent, to $673m.
The overall HP Services group had earnings from operations of $1.36bn, down 2.9 per cent, which is what has HP's managers spooked and which is why Ann Livermore was referred to by Apotheker as the "interim head" of the Enterprise Services business in the wake of the reorganization, and Apotheker said that HP would hire a new executive to run Enterprise Services.
This also sheds some light on why John Hogan, who was formerly HP's top sales guy in the mammoth Enterprise Business group that accounted for all data center products and services, left the company in April. One might reasonably guess that Hogan was not offered the job.
"Going forward, services will be a solid, strong, and additive to our mix," Apotheker promised, and said that this will be done mostly through organic growth, investment in more high-value, high margin services, and "a small acquisition here and there".
That means moving Enterprise Services away from slow growing and lower margin businesses and towards other things, like building clouds and selling cloud services to end users.
The mood was somewhat more cheery in the ESSN group, with sales up 14.9 per cent, to $5.56bn. Earnings from operations for ESSN rose by 22.8 per cent, to $766m.
In terms of growth within the ESSN group, HP Networking, which includes the acquired 3Com networking business, had 118 per cent growth, to $643m, in the second fiscal quarter. The core Industry Standard Servers division (which encompasses all of HP's x64-based servers) had $3.39bn in revenues, up 10.8 per cent. HP said that BladeSystem blade server sales were up 22 per cent in the quarter but did not provide revenues for this line.