Carbonite moves to IPO
Can the 'personal cloud' bring the rain of gold?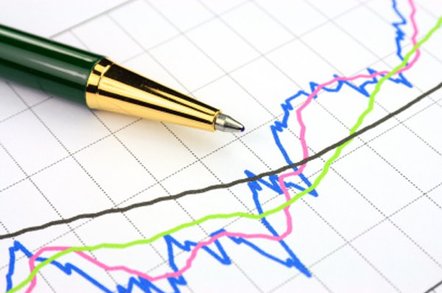 Comment Public cloud backup service provider Carbonite is preparing for an IPO and looking to raise $100m, while public cloud storage provider Nirvanix is not. Why is the time ripe for one but not the other?
Carbonite, founded in 2005, had accumulated, by the end of April this year, more than 1 million customers in more than 100 countries, and these are consumers and small businesses. At $59 a year, its cloud online backup service is not an enterprise play. It is unlimited, and backs up the internal hard drive contents of a consumer's PC. Carbonite says its quarterly customer retention rate is 96 to 97 per cent.
There is a Carbonite Pro service for small businesses, costing $10/month for all the computers and hard drives in an office with up to 20GB of data stored per month. The fee goes up with the amount of data stored, with 200-299GB costing $150/month and 300-499GB priced at $250/month.
Its biggest competitors are probably EMC's VMware Mozy service, Symantec's offering and the Spare Backup service.
The company intends to expand into China and has a French language offering coming. It also aims to extend its services to support smartphones and other hand-held mobile internet devices.
Carbonite says its revenues were $38.6m in calendar 2010, from 951,000 customers, although bookings were $54.1m, and it recorded a $25.8m net loss that year, meaning simplistically that its cost of doing business was $64.4m. Those costs include advertising to customers, which cost $33.1m in 2010. It very nearly spent its entire revenue on advertising.
In its SEC filing the company defines bookings as "revenue recognized during the period plus the change in total deferred revenue during the same period." Some $15.6m was the change in total deferred revenue in 2010. The filing states: "We recognize revenue from customers over the terms of their subscriptions, a large portion of our revenue for each quarter reflects deferred revenue from subscriptions entered into during previous quarters."
Carbonite states: "We provide easy-to-use, affordable, unlimited, and secure online backup solutions with anytime, anywhere access to files stored on our servers, which we call the Carbonite Personal Cloud. We believe that we are the best known brand in the online backup market."
Granted that this is the case, and granted that expansion onto France and China should bring a revenue boost, the company is making substantial losses and an IPO seems almost, well, cheeky. Especially when we note that if the current advertising-spend-to-revenue ratio continues, France and China will be loss-making territories too.
When does Carbonite expect to be profitable? It bluntly states in its SEC filing: "We do not expect to be profitable for the foreseeable future. ... We expect to continue to record net losses for the next several years and we may not be able to achieve or maintain positive cash flow from operations or profitability."
Total funding from venture backers is $67m. Perhaps Carbonite's IPO is intended to give those backers a respectable exit. If the $100m is needed for future development costs then it looks as if the VC backers don't want to put any more cash into the company.
Why should stock market investors put money in? They would want the shares to rise in value and losses for the foreseeable future would not encourage that to happen. Carbonite, not intending to pay any dividends, is looking for long-term investors to hold the shares for more than, say, five years, and be gambling that the company's business model would deliver a significant upside to the shares to compensate for five years of money invested with no interest. That's a big gamble.
If there are enough of these iron-clad people around then the IPO will be successful. It not ... then it won't. We wish the good ship Carbonite, and all who sail in her, fair winds and smooth seas – and legions of iron-clad investors. ®