Sun attempts to ID entire FA Cup Final crowd
Spot yourself in 360° hi-res snap
The Sun has thrown its weight behind an attempt to ID everyone who was at Wembley for Saturday's FA Cup Final, and who were captured in an impressive 360° hi-res picture as they cheered on Manchester City and Stoke City.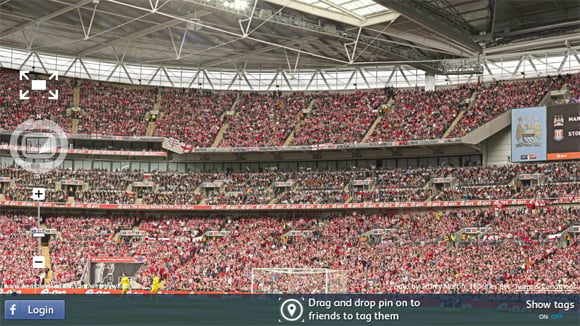 The paper says the "largest sized image of a sporting event ever taken" – the work of 360Cities.net in association with Wembley Stadium – shows pretty well the full complement of 80,000 fans who enjoyed the big day. Once you've eyeballed your handsome mug, or that of a mate, you can tag it via Facebook.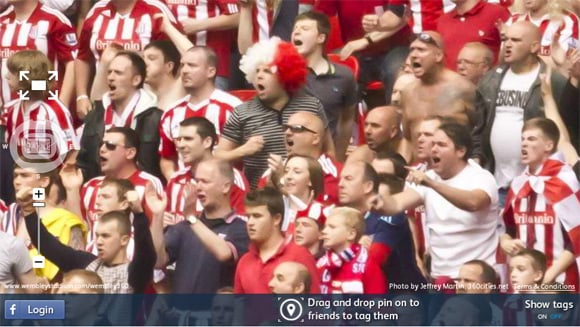 Roger Maslin, Wembley's managing director, enthused: "We are delighted to be able to offer fans a special memento of their day at this year's FA Cup Final and hope the photo will be the first of many to capture the fantastic atmosphere fans bring to Wembley Stadium."
The image is a 10-gigapixel mosaic, representing "an unprecedented feat of internet publishing: to shoot, upload, stitch, render, exposure correct, colour balance, and publish online as in less than 24 hours". There's more on how it was put together in record time by snapper Jeffrey Martin right here. ®
Sponsored: What next after Netezza?