VMware gets Go-ing with Shavlik buy
Network, patch, and VM management play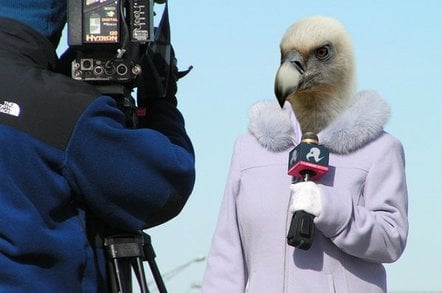 Server virtualization juggernaut VMware has bought Shavlik Technologies, one of its partners in virtual machine management and a provider of patch management and network security tools.
Financial terms of the acquisition were not disclosed.
Shavlik was founded in 1993 in St Paul, Minnesota, by Mark Shavlik, a developer at Microsoft who worked for Redmond from 1986 to 1993 on what would eventually become the Windows NT operating system. Shavlik left Microsoft and set up a security and patching consultancy specifically for Windows NT platforms, and eventually launched products that it sold to secure Windows platforms.
The company's key product is called NetChk, which does network patching and updating, and the company has created a slew of related products that can do remote discovery of physical and virtual assets on your corporate network, including a plug-in for Microsoft's Systems Center Configuration Manager to allow for the Shavlik tools to manage and update both Microsoft and non-Microsoft systems software and applications.
VMware and Shavlik first crossed paths in 2009 when the virtualization hypervisor provider was looking for a partner to help it create a tool for quickly creating, provisioning, and updating server images based on its ESXi hypervisor. The two companies worked together to create the freebie Go service, which VMware previewed in beta back in August 2009 and delivered the following January.
The Go service can troll your network, looking for the freebie ESXi hypervisors (it did not work on the regular ESX Server hypervisor) that you have installed on machines and bring them under management. It could also be used to create new ESXi server images and deploy them from Shavlik's systems. The Go tool could also be used to take a snapshot of a physical machine and suck its operating systems and applications into an ESXi virtual machine, as well as providing basic performance and resource management for the VMs.
In June last year, VMware and Shavlik tweaked the Go tool so it could manage the VM Server 2.0 type 2 hypervisor and its VMs, which runs atop Windows or Linux. The ESX family of hypervisors run right on bare metal. The Go service was also updated to keep track of the configurations that the 100,000 users of the service create to run their applications and does some data analytics on what people are doing out there in the real work to present, via a dashboard, some recommended installation settings as you create new VMs with specific bits of software.
When this functionality was added a year ago, VMware said that about 10,000 users per week download the ESXi hypervisor, and about 2,000 of them used the Go service to manage them, which is a pretty good attach rate. The ESXi hypervisor and Go service are free, but VMware offered an annual support contract for $495 per year for the hypervisor or per-incident support for $299 a pop.
This January, VMware finally decided that it could make some money on the ESXi-Go combo and launched the Go Pro edition of the online VM management tool in conjunction with Shavlik. The Go Pro edition has deeper functionality and more automation for provisioning and patching of VMs, although it only works on the most recent hypervisors from VMware. Go Pro costs $29.95 per month until June of this year, and after that the price is going up to $59.95 per month.
Shavlik is privately held and doesn't talk much about its business or customer base, but in January it said that its revenues had increased by 70 per cent in 2010 compared to 2005. The company said then that it had added more than 500 customers in 2010, and this morning it said it had over 3,500 customers worldwide.
That customer base cited by Shavlik does not include the VMware Go customer count. VMware says that more than 200,000 registered users have signed up for the Go service.
VMware expects for the Shavlik acquisition to be completed by the end of this quarter. And the company's technology and cloud-based services give VMware more than just a way to give system admins free VM crack to get hooked and then move up to the harder and not free stuff like vSphere. ®
Sponsored: Detecting cyber attacks as a small to medium business