LG 42 LW650T 42in passive 3D TV
Smart TV with disposable specs
Motion resolution is average. If you disable the brand's 200Hz TruMotion processor, less than 650 lines of motion resolution are conveyed. There are High and Low presets for the TruMotion processor but both create unwanted artefacts – smudgy halos around moving objects.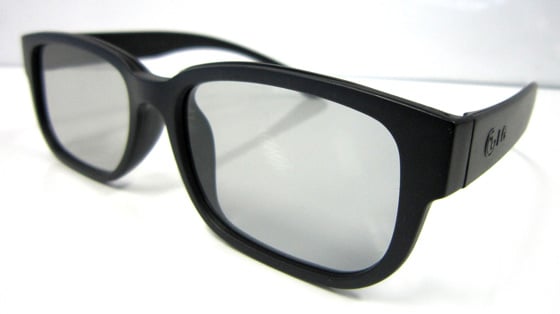 Polarised view
The best option is to put TruMotion on its User setting, and adjust De-Judder to 0 and De-Blur to 5. This minimises artefacting and anchors motion resolution at a reasonable 900 lines.
The 42 LW650T is significantly different from the passive 3D TVs which first landed in pubs at the behest of Sky last year. Those models used an expensive GPR (Glass Pattern Retarder) fixed to the front of the screen; this model, along with LG's entire 2011 passive 'Cinema 3D' line up, uses a cheaper FPR (Film Pattern Retarder).
The FPR is basically a striped horizontal/vertical pattern which allows glasses with inexpensive polarising filters to see two different images. LG bundles seven pairs with every screen – more than enough for family and friends.
The good news is that passive 3D, be it from Blu-ray or Sky, has the same level of depth as Active Shutter. However it also has half the horizontal resolution. This lack of definition is easily noticeable, with 3D diagonals and curves displaying jagged edges. LG maintains that its passive 3D TVs deliver Full HD 3D, just like Active Sets. This is patent nonsense. But there's no arguing that cheapo passive glasses are light and easy to wear.