Panasonic Lumix DMC-GF2 micro four thirds camera
EVIL compact gets the 3D treatment
Process points
Still, at lower speeds, the GF2 produces beautifully balanced and detailed images for its class. I particularly liked the natural rendition of colours in stark contrast with the current trend among manufacturers to tweak image processing for punchier results. I find this is all too often overdone and difficult to fix later.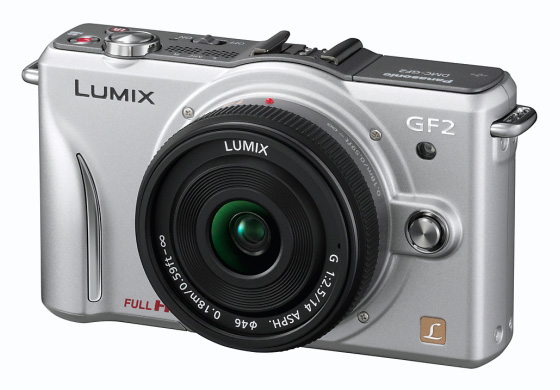 The drop in battery life is most likely to do with the touchscreen operation
The GF2 now sports a slightly increased continuous shooting speed, 3.2 fps, but buffer capacity remains the same at 7 RAW images and unlimited JPEGs. Start-up time is excellent at less than half a second, which includes automatic dust removal from the sensor. Unfortunately battery life has decreased by approximately 15 per cent compared to the GF1, giving the GF2 autonomy of around 300 shots.
The GF2 has RAW recording capabilities in 4 available aspect ratios, 4:3, 3:2, 16:9, 1:1, but be aware of compatibility issues, as Panasonic's own .RW2 RAW file format is not widely supported. Apple's iPhoto 9, Aperture 3, Adobe Lightroom 3 and the latest Photoshop support it, but if you've earlier Adobe products then you'll need to resort to the company's DNG Converter.
The 14mm f/2.5 pancake lens is a nicely designed bright prime optic. It's very compact and makes a very good match to the GF2 – it's wide angle serving it well as a travel companion, despite suffering from some barrel distortion and occasional vignetting. I also tried out the H-FT012E, which is the first release of a 3D lens for digital interchangeable lens systems. The 12.5mm, f12 3D lens basically works by juxtaposing two images side by side on the sensor, therefore slashing resolution of the final image.
The 3D lens is hyperfocal, which means has a fixed focal plane – from 60 cm to infinity – and all objects within its range will be in focus. It also has a fixed f/12 aperture, which, unless you are content with noisy high ISO images, means that you can effectively only use it in bright daylight conditions. Furthermore, the lens cannot be used to capture video.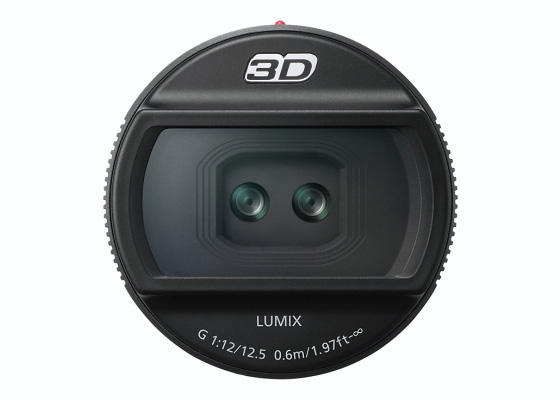 Shots with the H-FT012E 3D lens need aforethought to get the most from it
These limitations aside, this small lens does deliver some impressively dynamic effects when you view the images on a 3D TV screen, although the strength of the 3D effect very much depends on scene composition. Frames with a prominent foreground subject mid-distance from the camera will result in an increased sense of movement and perspective within the image and the main subject actually popping out. However, scene without a foreground object or when the main subject is too distant or too close will not really show much depth.
Sponsored: Minds Mastering Machines - Call for papers now open