Renault readies sub-£7000 e-car for Blighty
Battery, doors even, are extra
Renault is pledging to put an e-car on Britain's roads for as little as £6690.
That total will undoubtedly have been calculated with the government's £5000 e-car purchase grant. Even so, it's still well below the five-figure price tag other e-cars, from the likes of Mitsubishi, Peugeot and Nissan, have been set at.
There's a catch of course. Several, in fact.
The e-car in question is the oddly named Twizy, and it's aimed solely at young city dwellers of the kind who might otherwise buy a Smart ForTwo or a G-Wiz. Twizy is a two seater: one at the front, the other behind. Like the G-Wiz, the Twizy is classed as a quadbike.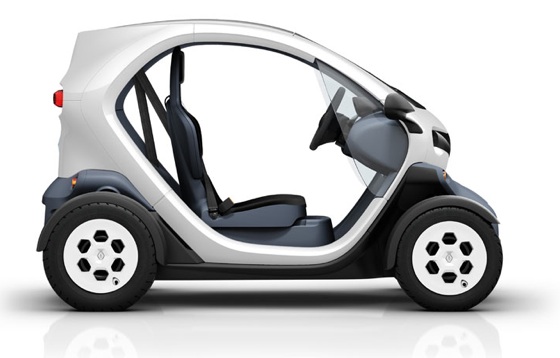 Renault's Twizy: see-through motoring
The Twizy has no doors - to "ensure enjoyable open-air motoring", says Renault - though an upgraded version, the Twizy Technic, does have "side deflectors".
There's the odd look, though we have to say there's a certain 'moon buggy' appeal to it. Sort of.
Peak power comes to 13kW (17hp) - 15kW (20hp) on the Technic - and the Twizy can deliver 57Nm of torque. It'll hit 50mph.
Then there's the battery. It delivers a peak range of 60 miles, but here's the thing: it's a separate purchase.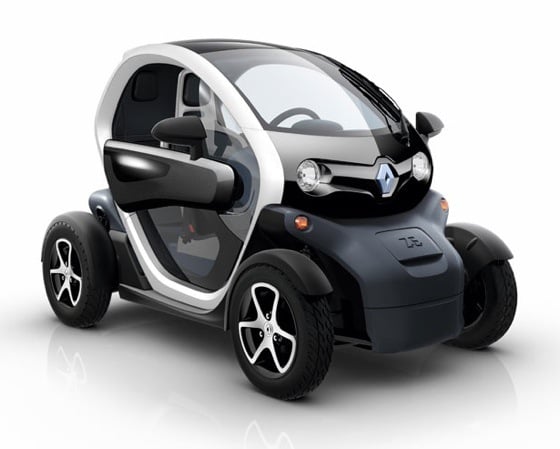 The Twizy Technic has doors - sorry, 'side deflectors'
Renault isn't selling the Twizy with a battery - the power pack has to be rented, for £40 per month for a three-year period and 4500 miles - and Renault may bill you more if you go beyond that figure. That adds at leats £1440 to the total.
Renault hasn't said what will happen then. Most likely you'll rent a new one.
It sounds bonkers, but this rental process does make some sense. It saves owners the fear that they may not be able to sell their car down the line because any new buyer will have to cough up for a brand new battery, as they might with the other e-cars on or coming to the market.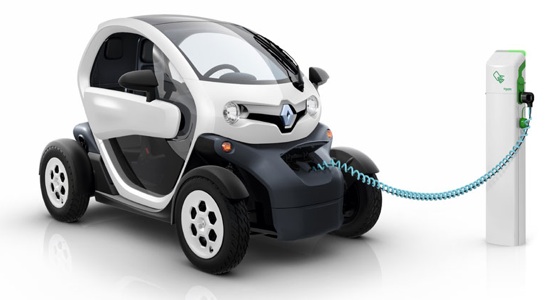 It also ensures the Twizy should always run with a battery that's relatively fresh and hasn't lost too many of its recharge cycles - and so isn't running on too reduced a capacity. And it takes battery disposal right out of the hands of the owner.
Renault wants 20 quid off you if you want to reserve a Twizy, which goes on sale in the spring of 2012. Says the Ts&Cs: the reservation fee doesn't guarantee you'll get a Twizy, or even that it'll be released in the UK after all. ®