EA reloads, aims at Activision, goes for headshot
War!
Publishing giant EA has continued its battle with Activision over who makes the best 'real world' first-person shooter game by releasing its next title at the same time as its arch nemesis' next offering is out.
They were already in the ring together, now the gloves are off.
Retailers claim the games will arrive within days of each other, with EA actively seeking to release Battlefield 3 as close to the next Modern Warfare as possible, MCV reports.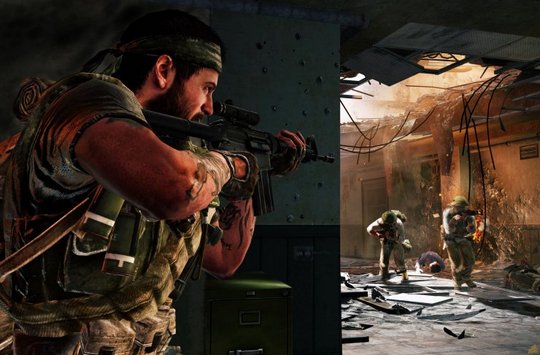 There be a fight round the corner
Call of Duty 3 is expected to be the third in Activision's Modern Warfare series. The last CoD release, Black Ops, broke records in 2010, becoming the best selling current-gen game of all time.
Battlefield 3 - official sequel to 2005's Battlefield 2 - uses a new engine from Swedish dev team EA Dice. The company has been hot on its rival's trail, warning that Battlefield 3 will blow CoD out the water, while bitchin' that Activision has become lazy with its efforts.
The regular mid-November release for Call of Duty is predicted to remain, with official confirmation expected by 23 May. Battlefield 3 details will no doubt follow the announcement, just to be as in Activision's face as possible, of course. ®
Sponsored: What next after Netezza?