EMC cloud weds big data in temporary temple in Vegas
Who invited the contortionists?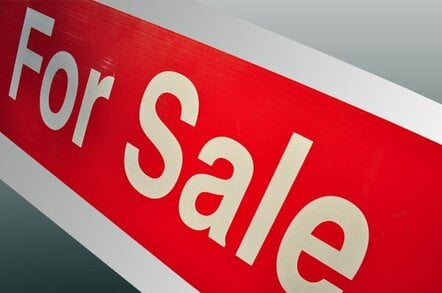 EMC World EMC is seeing the cloud IT trend meet big data and be a marriage made in heaven for a storage supplier with a server virtualisation business. Let the good times roll.
The cloud is, from a storage array supplier point of view, just an extension of business as usual. It's networked storage with multi-tenancy and WAN optimisation thrown in along with potentially large scale-out possibilities – meaning shedloads more disk drives; music to a storage supplier's ears.
By pushing the private cloud concept and hybrid public/private cloud concept to businesses with traditional data centres then new server and storage array software features can be made desirable.
Cloud also depends upon virtualised servers and virtualised data centres – music to a hypervisor supplier's ears. The greatly increased I/O burden of successful cloud data centres justifies adding performance improvement developments to the arrays.
As a marketing concept cloud is everywhere and no supplier dares to deny the thing, or tries to prick the cloud hype bubble.
Big data
Big data is nothing to do with clouds, not intrinsically. The concept comes from the high-performance computing (HPC) and data warehousing areas, which needed a term to describe huge data sets normal IT processing couldn't handle. HPC developed parallel computing techniques to chunter through the billions of files or records as fast as possible. Data Warehousing developed analytic engines and specialised servers to read and analyse billions of records quickly.
In the EMC end of the storage and IT world, the company knew that unstructured data storage requirements were growing much faster than structured needs and that application areas like movie special effects, genomics, seismic data and other ones were needing massive storage capacity and I/O. Specialised niche suppliers sprang up, Isilon is one of the prominent ones.
Acquired Isilon has become EMC's big data toyboy, and is in the same business unit as Atmos, the company's cloud storage box. Big data requires big storage arrays and thousands more storage shelves are going to be sold by EMC inside Isilon systems.
Low-key stunts
We attendees hear enthusiastic pitches about VMAX this and VNX that, and there are the odd stunts, like a couple of female contortionists trying to add terabytes of capacity to a competitor's array while the EMC presenter does it oh so easily with the EMC array. It sure livens up death-by-Powerpoint.
Apart from that the stunt stuff is low-key compared to January when contortionists were squeezed into a mini, a motorcycle soared over a a row of arrays, and a great ball of tape was created. Perhaps Jeremy Burton has been told to tone it down.
EMC is an extraordinary company, there's such a broad range of products and technology now. Yet EMC has pulled off the trick of having all the products present themselves through cloud and/or big data lenses. The marketing co-ordination is uncanny, and it runs throughout the company; it's not just cosmetic. This whole EMC World affair has the air of an evangelical meeting with true believers - thousands of pilgrims - journeying to EMC's temporary temple in Las Vegas and re-affirming their faith.
Soon we'll all be leaving Las Vegas, this glitzy, glittering gulch, and EMC will be hoping that what happened in Vegas doesn't stay in Vegas – that the attendees will spread out across the globe and chant Hopkinton mantras wherever they go: "We're on a journey to the cloud. The era of big data has arrived. Follow the EMC brick road."
EMC is no longer a storage company: it is a systems company. It ships embedded servers in its arrays and it ships servers packaged into appliances. The company is building up its application portfolio and, if the whispers of VMAX engines running applications become real – even Gelsinger mentioned this – then EMC is going to compete more and more with the server vendors.
What's the next step? Buying a networking supplier? Don't think so. Just think of the possibilities of storage array engines running apps. The array becomes direct-attached storage for files and blocks, meaning both NAS and SAN go away. VMware is an app, right? I've clearly been drinking too much EMC Kool-Aid. ®