SnapLogic demos 'Hadoop for humans'
It's a SnapReduce. Apparently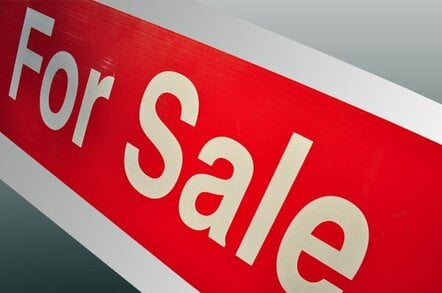 SnapLogic – an outfit that lets businesses connect various back-end applications – has demonstrated a tool that plugs its service into Hadoop, the open source distributed number-crunching platform based on Google's proprietary MapReduce technology.
Known as SnapReduce, the tool is designed to take "Big Data" from various sources and move it onto a Hadoop cluster for processing. It will soon be released as a private beta.
Akin to Dell's Boomi, SnapLogic lets you connect applications running in your own data centers as well as those sitting in the proverbial "cloud". The California-based outfit calls itself "the cloud connection company".
SnapLogic connects applications and other data resources using data containers it calls "Snaps". Speaking with The Register, SnapLogic CEO Gauray Dhillion compares these to shipping containers – real shipping containers – in that they provide a common means of moving things from place to place. "Just as you see standard shipping containers on boats, trains, and trucks has revolutionized transportation," he says, "we believe our container will revolutionize business integration."
Of course they do. Part of the pitch is that anyone can build a "Snap" for connecting SnapLogic to a new application, and these Snaps can be made available in the company's Snap Store. SnapLogic, you see, has a thing for snappy names. The store currently offer about 100 connectors.
On Monday, the company demonstrated an early version of SnapReduce, moving data from EMC's Greenplum analytics appliance to Greenplum's distro of Hadoop. In addition to offering SnapReduce, the company will provide a HDFS connector, which will let you move data into and out of the Hadoop Distributed File System.
SnapLogic director of research Greg Benson says that SnapReduce is different from an open source platform such as Hive in that it provides a visual means of moving data into and out of Hadoop. Originally developed by Facebook, Hive offers a SQL-like language for running Hadoop jobs. "We share some similarities with Hive," he says. "But unlike Hive, we provide a visual drag-and-drop interface for specifying the [the transformation of data for use by Hadoop]. It isn't a text-defined language".
Dhillion calls it "Hadoop for humans".
What's more, Benson says, SnapReduce also lets you move data between Hadoop and myriad business applications. "Through Snaps, we provide connectivity to a range of data sources, whether these are SaaS [software as a service) sources on the internet or traditional database sources like Oracle or MySQL."
The SnapReduce private beta will be available "very shortly," and it will be opened up as a public beta after that. A commercial product is scheduled for release in the second half of the year. ®
Sponsored: Becoming a Pragmatic Security Leader