Crystal Acoustics PicoHD5.1
Compact, media savvy player for under-equipped tellies
Read my lips
As an inexpensive device it's missing some frills. There's no built-in delay feature to fix any wayward lipsync at source, so your amp or TV will need to do that. Meanwhile, plasma owners must be careful as it lacks a screen saver – and the menus (including music playback display) are relatively bright and mostly static. Karaoke fans, however, are served by the on-screen lyrics feature – if you can be bothered to add compatible (LRC) files to your tracks.
Video menu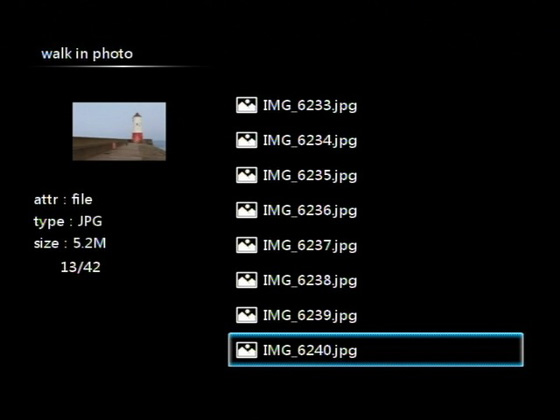 Photo menu
The HDMI output doesn't carry multichannel audio (Dolby and DTS are downmixed into stereo). If you have an HDMI-equipped AV receiver, you may find it's better to go directly to TV via HDMI and use the coaxial digital output for surround sound, or check if your amp can reassign HDMI video while using a coaxial 5.1 source (not always simple or possible).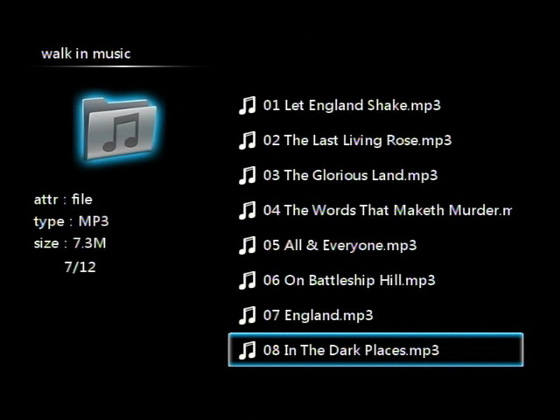 Music menu
Music playback
It's a pleasant surprise to see FLAC lossless audio compatibility. Oddly, the player handles AAC files with the '.aac' extension but not versions using the '.m4a' extension – again the iTunes default. Simply renaming the extension to mp4 works (although the player thinks it's video), or you can use conversion software, and there some good free ones.