Sccope best price finder
Consume with confidence
iOS App of the Week I decided to avoid last week's royal rave-up by engaging in some retail therapy. We've seen a number of shopping-related apps recently, but this price-comparison app is the one I've found most useful when I'm in shopping mode.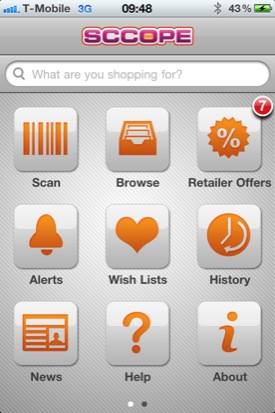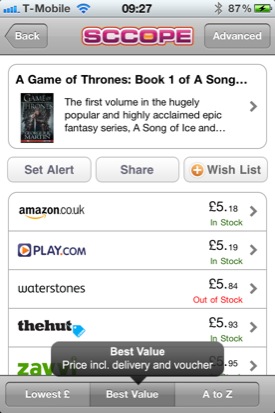 Sccope helps you compare prices online and on the high street
Available as an app on iOS devices and BlackBerry smartphones, and as a widget for a number of phones on the T-Mobile and Vodafone networks, Sccope maintains its own database of price and barcode information. It's focused primarily on electronics, books, games and DVDs.
You can browse through various product categories while you're still at home, and then filter the results to show either online or high-street prices so that you can order online or head straight to the nearest shop for a spot of instant gratification.
It can also do a price search on Google, although this filtering option is only available for items found in its own database.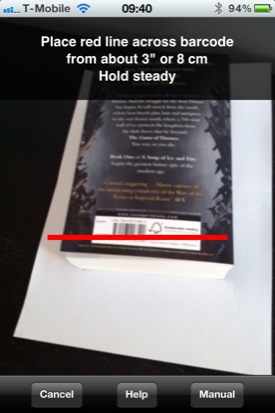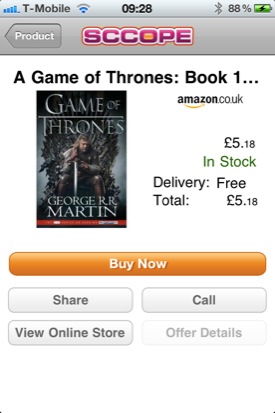 Scan a barcode on an item (left) and cheekily buy it online (right)
When you're in a shop you can also use Sccope to scan the barcode on an item and check to see if it's available more cheaply elsewhere. The only problem with this option, of course, is that it requires an internet connection to work properly.