uDraw goes HD with PS3 and Xbox 360
Masterstroke
THQ's uDraw game tablet is to get a redesign for its Xbox 360 and PS3 release.
The popular Wii peripheral - effectively a graphics tablet for games consoles - will come to HD platforms this winter.
Earlier in the year at the uDraw launch event, I asked one of its developers if there were plans to make the jump across. The response was far from affirmative and I was left with the impression that the uDraw was designed specifically for the Wii alone.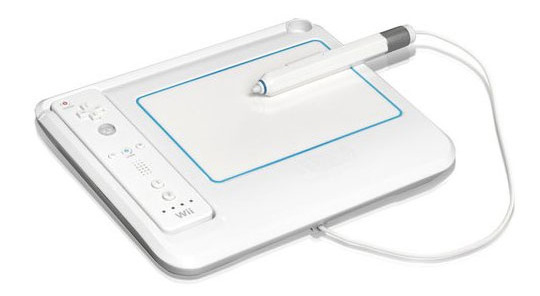 However, in THQ's latest earnings release, CEO Brian Farrell announced the plans for exclusive uDraw devices for Xbox 360 and PS3.
Despite the relative success of THQ's latest big-seller Homefront, and the warm reception the uDraw has received, the company still reported losses of $136.1m for the financial year.
This uDraw expansion could boost revenue and sustain the product's lifespan following the announcement of the Wii 2 and a subsequent Wii console price cut.
Further details of the exclusively designed uDraws are yet to be drawn up, but we'll keep you posted. ®
Sponsored: Minds Mastering Machines - Call for papers now open