Honda Jazz Hybrid
Third time a charm for Honda hybrid?
Review In the last 10 years, Honda has shifted over 3.5m examples of its Jazz hatchback, and now the evergreen runabout so beloved by the over-60s is getting hybrid power. Presumably, Honda, like Toyota with its Auris Hybrid, thinks a familiar exterior will prevent hybrid-fright among it's more conservative customers.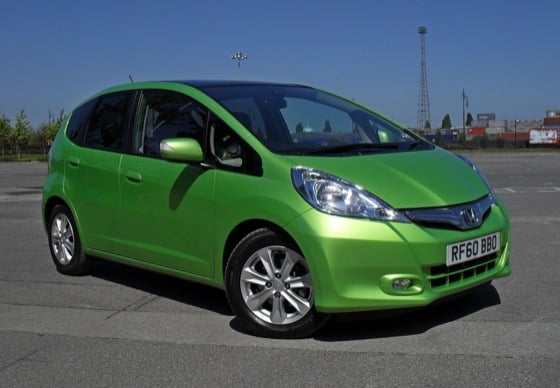 Honda's Jazz Hybrid: relaxing urban ride
Unsurprisingly, the Jazz Hybrid uses the same power train as Honda's Insight, which pairs a 1.3 litre i-VTEC petrol engine with Honda's Integrated Motor Assist hybrid system. This uses an electric motor to add another 10kW (13.8bhp) of power and 78Nm (57.7 lb ft) of torque to the engine's 86bhp and 121Nm (89 lb ft).
The petrol engine hits those peak outputs at 5800 and 4500rpm, respectively, but the maximum effect of the electric motor is felt much lower down the rev range at 1500 and 1000rpm giving the Jazz more low-end urge than you would expect from such a small engine and making urban driving an impressively relaxing affair.
Honda's hybrid system is less complex than Toyota's so silent electric-only driving is out of the question. Yes, you can potter along at low speeds with the power meter showing energy only coming from the battery, but the engine still turns over, albeit with the valves closed. And there is no magic "EV" button.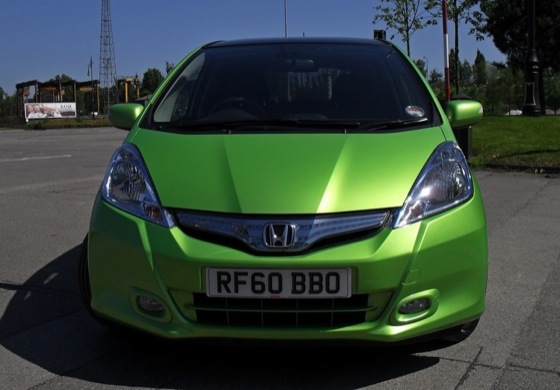 A nose for economy?
Despite being taller and more bluff than the Insight - the Jazz has a Co-efficient of Drag (CoD) of 0.33 compared to the Insight's 0.28 - the two cars have an identical CO2 emissions figure of 104g/km, 21g/km less than the lowest-emitting 1.2 litre petrol Jazz. Being a little less slippery does have one advantage - you can actually see out of the Jazz's rear window while reversing.