Government slashes consultancy spending
Consultants: Public sector gave us 15% less dosh in 2010, but we don't mind...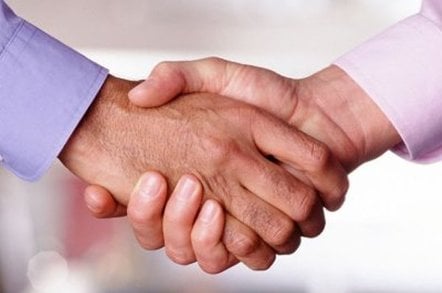 Public sector spending on consultants fell sharply last year, according to a report from the Management Consultancies Association (MCA).
It says that in 2010 the public sector spent 15 per cent less on consultants than it had in the previous year – although the MCA declined to disclose the total, saying it was confidential to its members.
Demand for consultants in central government was down by 11 per cent, following an 8 per cent reduction in 2009. Defence reduced its spending by 11 per cent and the NHS, executive agencies and non-departmental public bodies did so by 13 per cent.
The biggest fall was in local government, which cut spending on consultancy by 35 per cent. Education was the one exception, with an increase attributed to a single major project. The MCA said that, because of an agreement with one of its members, it could not reveal the level of increase nor the project.
The MCA said the shift was one of the biggest in the use of consultants across the public sector in the past 15 years.
Paul Winter, president of the MCA, said in a foreword to the document that the fall in public sector work following the election of the coalition government in May 2010 was no surprise.
"The Cabinet Office is currently reviewing how central government uses consultancy," he said. "We welcome this approach: reforms could help generate better returns on investment for the taxpayer and a sustainable market for consultancies."
Francis Maude, the Cabinet Office minister, has long been a critic of government's "over-use" of consultants and when the coalition government came to power he introduced constraints.
This article was originally published at Guardian Government Computing.
Guardian Government Computing is a business division of Guardian Professional, and covers the latest news and analysis of public sector technology. For updates on public sector IT, join the Government Computing Network here.